Ukrainian Park
Ukrainian Park is currently undergoing a long over due renovation.
Support our Vision, Invest in our Future

Along the shores of Lake Winnipeg just past Gimli is a place of peace, beauty and prayer. Ukrainian Park. Ukrainian Park is an operation of the Ukrainian Catholic Archeparchy of Winnipeg providing facilities for green space recreation for trailer leases and children's camps.
We are so grateful to everyone who supports the park and helps the church to continue ministering this wonderful resource.
Currently we are undergoing a long over due renovation! We congratulate our recent 50/50 raffle winner and thank everyone for their support. We still have a way to go however!
Your donation, expertise and time is urgently needed to help us protect this historic treasure. Please be generous and help us by supporting our park.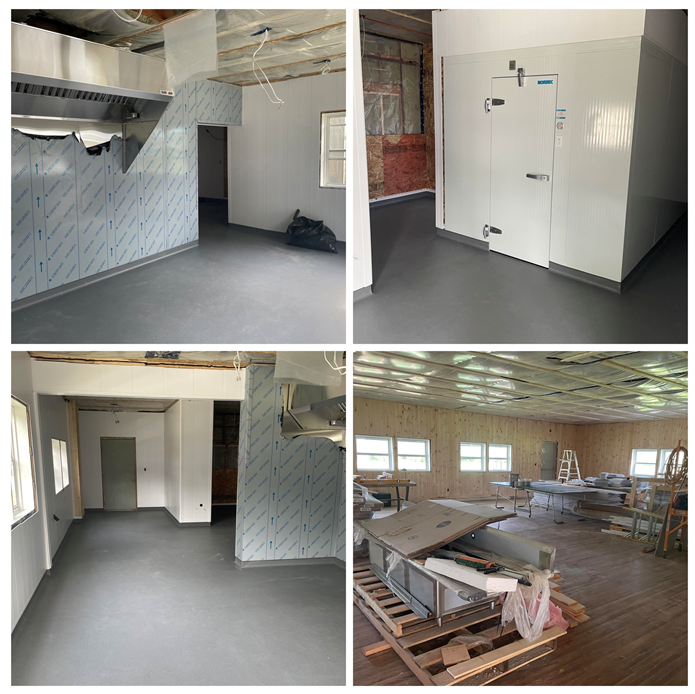 Currently we are undergoing a long over due renovation of our Camp Kitchen and gathering hall. Soon a new revitalized facility will be available for rental and group use. It will feature a commercial kitchen available for use and a new retrofitted banquet hall.
The hall renovation has kept the traditional rustic look that so many generations of campers remember with new pine paneling and the traditional wood floor. There are new sliding barn doors easily expanding for additional seating space and a fully functional serving station/bar space. This 1st class facility will be available for special occasion rentals and of course will be greatly appreciated by the children's camps.
Your support and donations to helping us fund this current renovation is urgently required.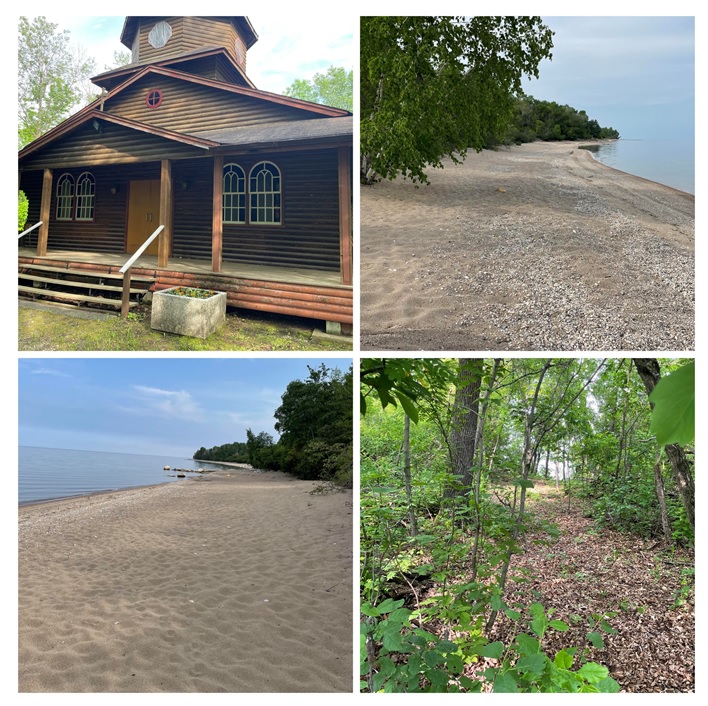 The St. Volodymyr Chapel at UKRAINIAN PARK is an an architectural wonder, originally created to demonstrate byzantine church design and building, the chapel is the focal point of gathering at the park. The chapel however is needing some urgent work, due to water run off the supports for the side decks need re-leveling, the ground stabilized and new decks built. The roof also needs replacing and the stylish dome needs repair.
Your donation, expertise and time is urgently needed to help us protect this historic treasure. Please be generous and help us by supporting our park.
Please consider donating to this project as an investment to not only support the current generation of campers but for the many generations of families yet to come.
In prayer we thank you for your generous support.
All donations will receive a charity income tax receipt.
Donations with instant receipts can be made to the Archeparchy of Winnipeg through the Archeparchy APP (* In the message field indicate Ukr. Park*) found in the google or apple stores,
or
by cheque to Ukrainian Park
c/o Finance office
233 Scotia St.,
Wpg, MB R2V1V7
COME OUT THIS SUMMER! Park Passes available for $20.00 by emailing parkdirect@archeparchy.ca or directly through park staff.
--------------------------------------------------------------------------------

The Ukrainian Park Campground is a facility owned and operated by the Ukrainian Catholic Episcopal Corporation of Manitoba endeavors to facilitate a culturally appropriate, aesthetically and ecologically sound environment for recreational and educational activities for the benefits of the community and with special emphasis on youth, enabling users of the Park to contribute to its development through the Ukrainian Park Advisory Board. A camp for children and youth, nurture the growth in Christian virtues and values.
Ukrainian Park Campground located on the west shore of Lake Winnipeg, just 9.5 km north of Gimli.

The benefits of Ukrainian Park are that the community at large enjoy nature and be active. In addition to the variety of amenities, playground, and Children's Camps
Contribute to community identity

Provide active and passive recreational opportunities

Appeal to all ages

Contribute to the health and wellness of a community

Create valuable green space

Spiritual celebration and deeper understanding
Ukrainian Park is selling seasonal passes for all who wants to come to the park. If you have a lease with the park a pass will be provided. The seasonal pass fee is a nominal for the season. This will aid with the upkeep and maintenance of the park. The passes are valid starting on the May long weekend to October long weekend. Motor vehicles are required to display a valid Ukrainian Park vehicle pass while visiting the Park. Motorcyclists must as well have a valid park entry pass in their possession. Park passes must show the matching vehicle license plate number and be clearly displayed in the vehicle's windshield. Passes are available at the park and staff will accept cash or cheque. If you would like to purchase a pass paying with e-transfer please contact parkdirect@archeparchy.ca. This process requires at least 48hr notice. The park pass fee is $20.00 for the season. Come and join us at the shore of Lake Winnipeg.