WINNIPEG BIDS FAREWELL TO FR. LEONARD RATUSHNIAK, C.Ss.R.
September 30, 2020
GRATEFUL PARISHIONERS AND BROTHER CLERGY BID FAREWELL AT ST. ANDREW'S PARISH CHURCH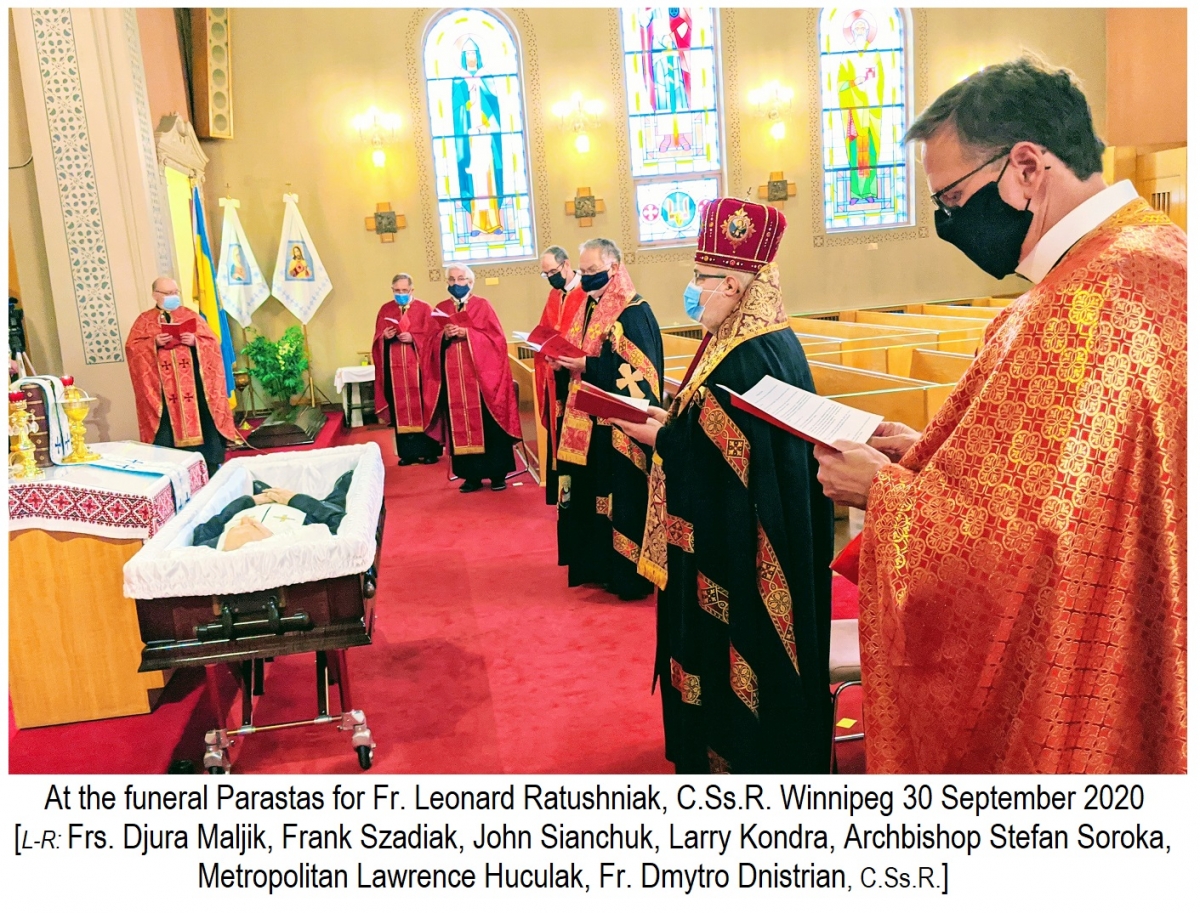 The faithful of Winnipeg gathered at St. Andrew's Ukrainian Catholic Parish church to pay their last respects to Fr. Len Ratushniak, C.Ss.R. and commend him to the Lord in prayer. Fr. Len reposed in the Lord at Holy Family Home in Winnipeg on Sunday 27 September 2020. He served in various parishes around the country (and the United States) and it was only natural that his Redemptorist community arranged for services to take place in Winnipeg as well as at Yorkton in Fr. Len's home province of Saskatchewan. Fr. Len was living in Winnipeg where he served at St. Joseph and St. Andrew parishes as well as some years at the Welcome Home Mission. However, his burial was to take place at the Redemptorist Cemetery in Yorkton where he also served in St. Mary's Parish for several years.
On Wednesday afternoon, September 30, people were able to visit St. Andrew's Church for a viewing between 1:00 pm and 4:00 pm. Many former parishioners and friends from Welcome Home made the visit. At 4:30 pm Metropolitan Lawrence Huculak and Archbishop Stefan Soroka led a group of 10 clergymen in a "priestly parastas". The responses were led by Fr. Len's long-time Redemptorist confrere Fr. John Sianchuk. Other fellow Redemptorists included Fr. Dmytro Dnistrian, Fr. Frank Szadiak and Fr. Larry Kondra. Among the eparchial clergy in attendance were Fr. Len's successor as pastor of St. Andrew's parish, Fr. Djura Maljik; and Archeparchial Vicar Fr. Mark Gnutel and Chancellor Fr. Michael Kwiatkowski. Representing the Winnipeg community of the Basilian Fathers was Fr. Zachary Shwaluk, OSBM.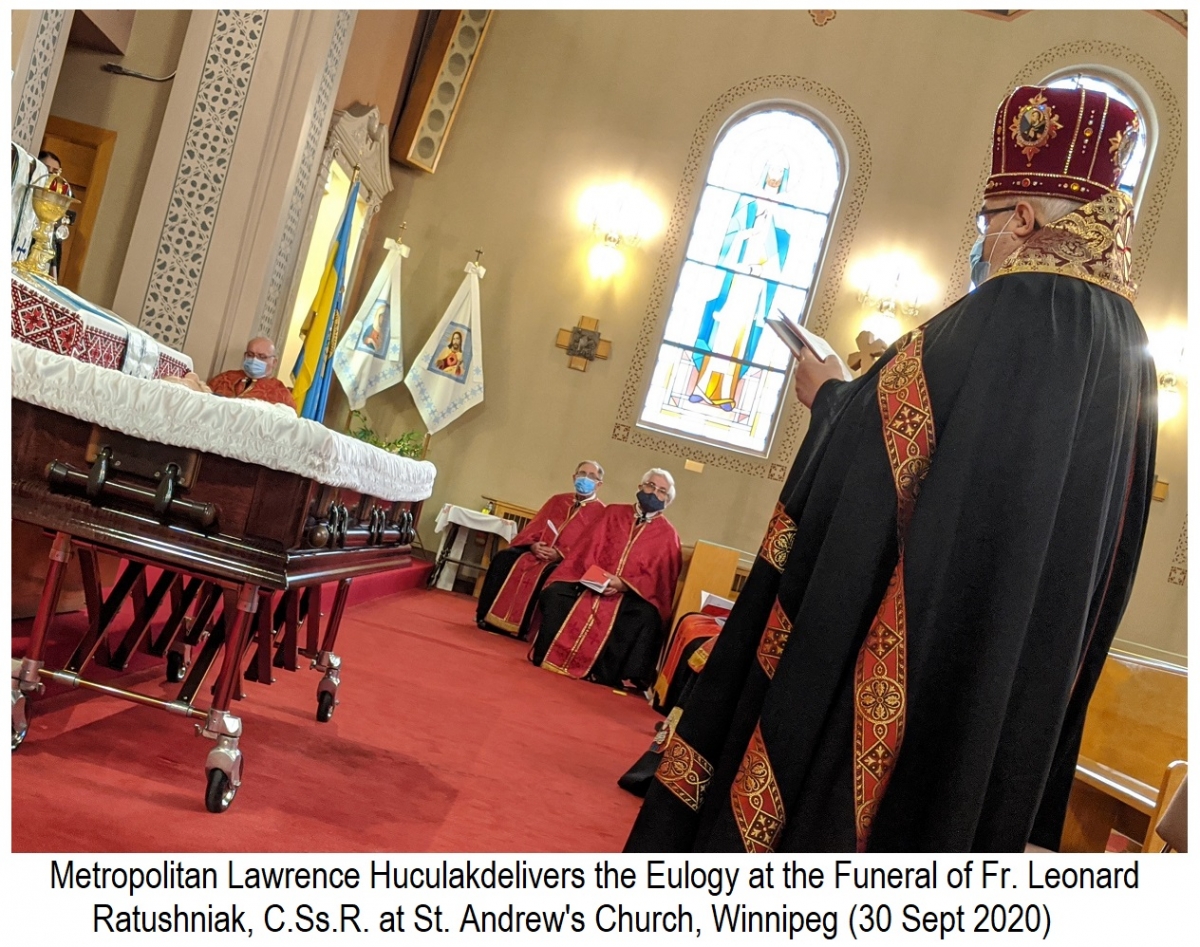 The following day, October 1st, Fr. Len's earthly remains are transferred to Yorkton where, after appropriate funeral services, he will finally be laid to rest in the Redemptorist Cemetery.
Funeral arrangements were handled by Korban Funeral Chapel.
Вічна йому пам'ять! Vichnaya Pam'yat!
Complete obituary can be found on the site of Korban Funeral Chapel
---