UKRAINIAN INSTITUTIONS PARTICIPATE IN DOORS-OPEN 2020
September 12, 2020
WINNIPEG SAFELY GOES AHEAD WITH DOORS-OPEN 2020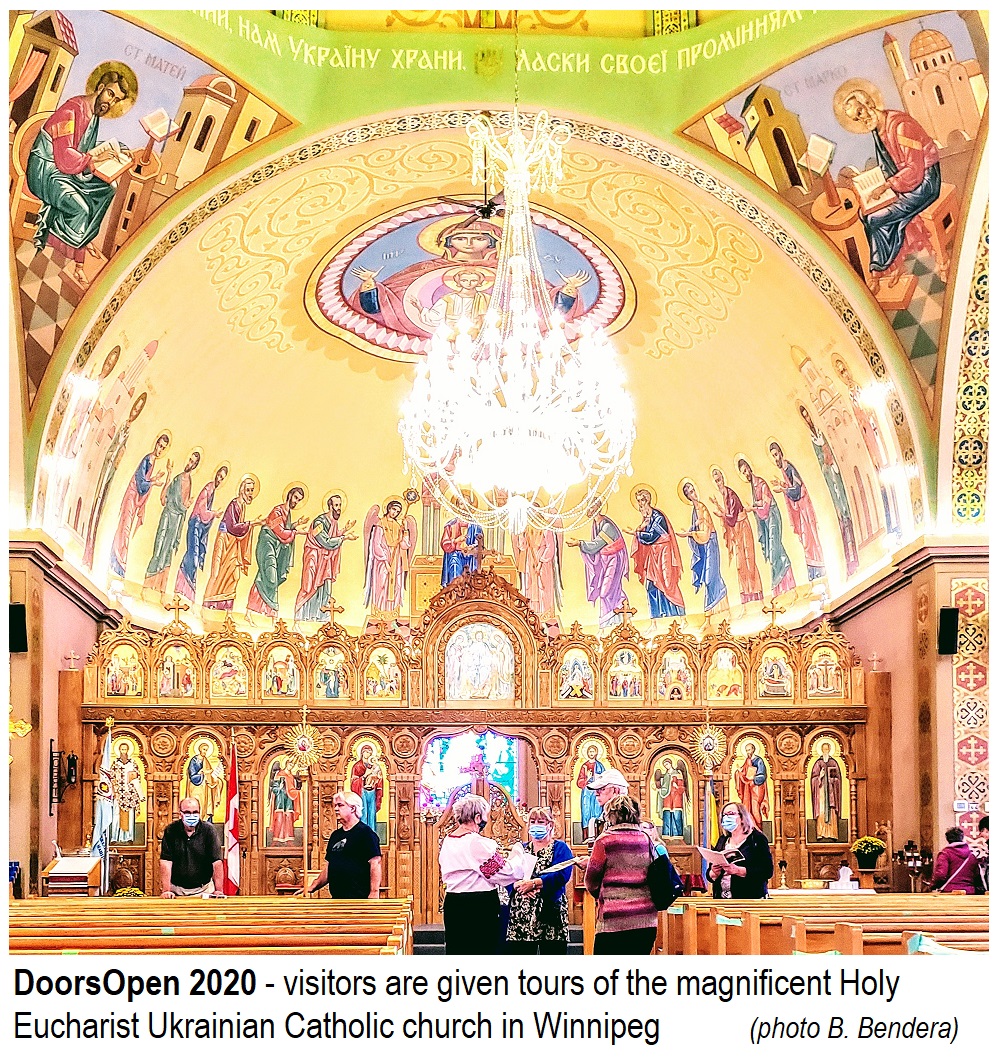 Albeit with a lot of Covid-19 Pandemic caution and regulations in place, the City of Winnipeg decided to go ahead with its annual "Doors Open" event. People, by now, know the routine very well and most respect the basic Covid rules of social distancing, sanitizing, wearing masks when appropriate and not participating if you are a potential risk to others or could be putting yourself at risk. Protocols were adhered to at the sites whether it involved a simple tour or some hospitality and food service as well.
Holy Eucharist Parish church has been a popular participant in the Doors Open for some years now and even won three awards over this period. Two of the peoples' choice awards recognized the East Kildonan church as Winnipeg's "Hidden Gem". This is much appreciated by the parishioners that take pride in their amazing place of worship, but it is also understandable as most who visit the church - especially for the first time - are amazed at its rich beauty and transcendent atmosphere. To walk in off the streets of Winnipeg (especially with all the construction now immediately surrounding the church) and to enter into a different world of Byzantine Ukrainian artwork and architecture that brings to life a majestic vibrant style of worship that stretches back over a millennium is.... Unexpected, to say the very least.
This year, even though the coronavirus regulations toned down the event around the city, volunteers and staff alike were able to arrange for two days of hosting guests. At Holy Eucharist Parish, they not only offered tours and explanations of the church's layout and artwork, but they also were able to safely offer a Ukrainian meal of varenyky, kovbasa, dill pickles and more, as well as - offering jams, books and just friendly hospitality.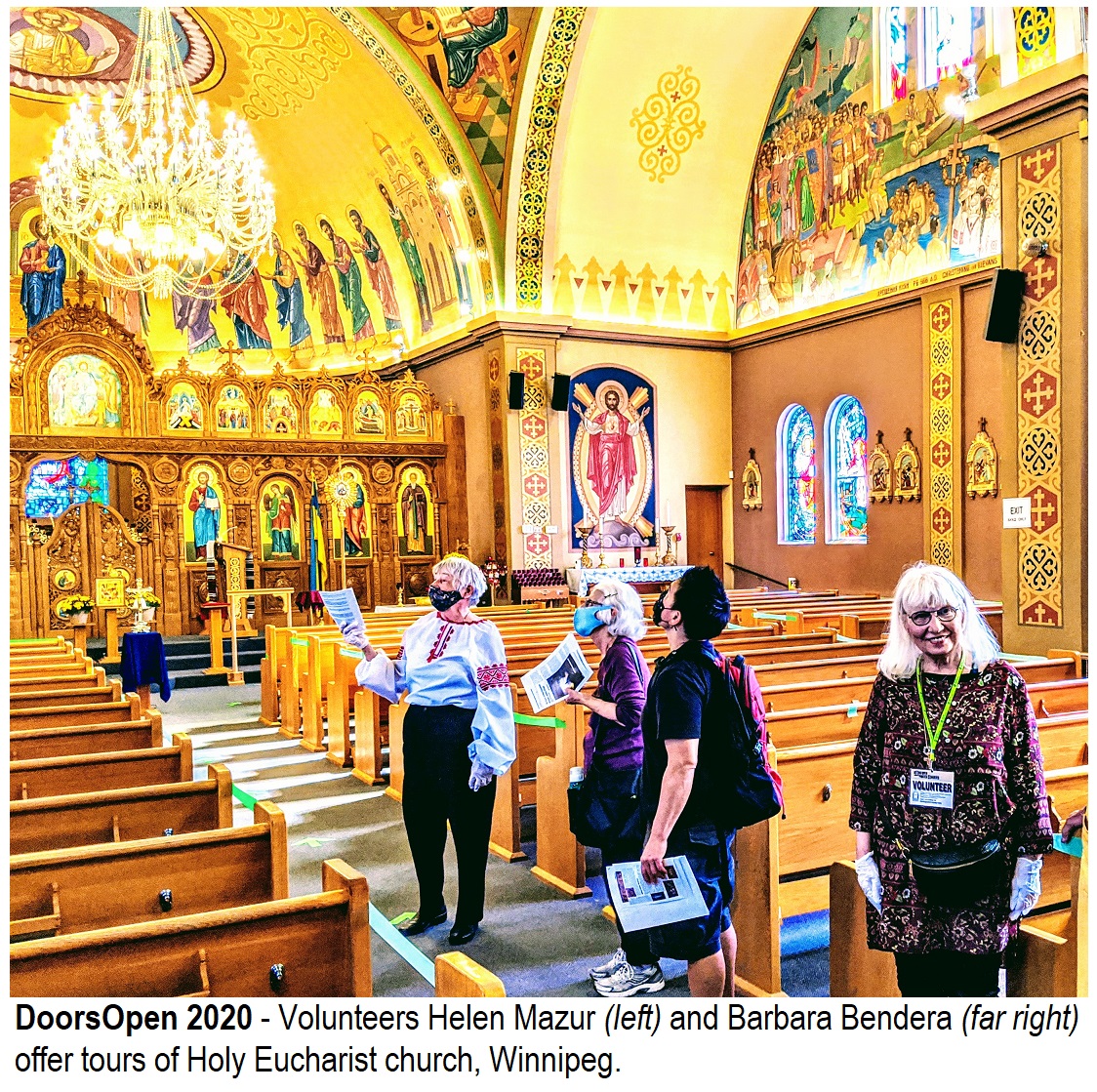 Many of the Doors Open sites, including Holy Eucharist Parish, offer a second day of visits and tours on Sunday 13 September beginning immediately after the morning Liturgies.
---