ORDINATION OF SUB-DEACON: A HOPEFUL EVENT
November 11, 2019
JAY KORBAN ORDAINED TO SUBDIACONATE AT ST. MICHAEL'S
On Sunday, 10 November2019, Jay Korban, who completed his studies and seminary training at Holy Spirit Seminary in Ottawa, took the first major step toward active ministry among the clergy of Manitoba. He was ordained to the "minor orders" of Candle-bearer, Reader, Cantor and Sub-Deacon. God willing, he will be called in the not-too-distant future to the Diaconate.
The ordination (the more correct translation would be "installation" or "appointment") took place on a Sunday morning at St. Michael's Parish in Transcona to coincide with their Parish Feast, so not many clergy were able to attend as they had their own parish Liturgies to attend. However, besides Metropolitan Lawrence Huculak, who performed the elevation ceremony, also in attendance were Archbishop Stefan Soroka, priests Fr. Andrew Wach and Fr. Mark Gnutel, Protodeacon Stefan Tyrawski, Seminarians Alex Pankiw and Ivas' Babick as well as Altar Servers and Girls of Mary.
Jay chose St. Michael's Parish for this important day in his pastoral ministry, because it was the parish in which he was Baptised, grew up, did his grade-schooling, received his First Holy Communion and loved serving as an Altar Server that started 20 years ago.
The parish was thrilled to host the event and sang a beautiful Liturgy and hosted an excellent catered meal following.
Please keep Jay and his family and all seminarians and candidates in your prayer. May the Lord lead him to courageous and dedicated ministry in the Church.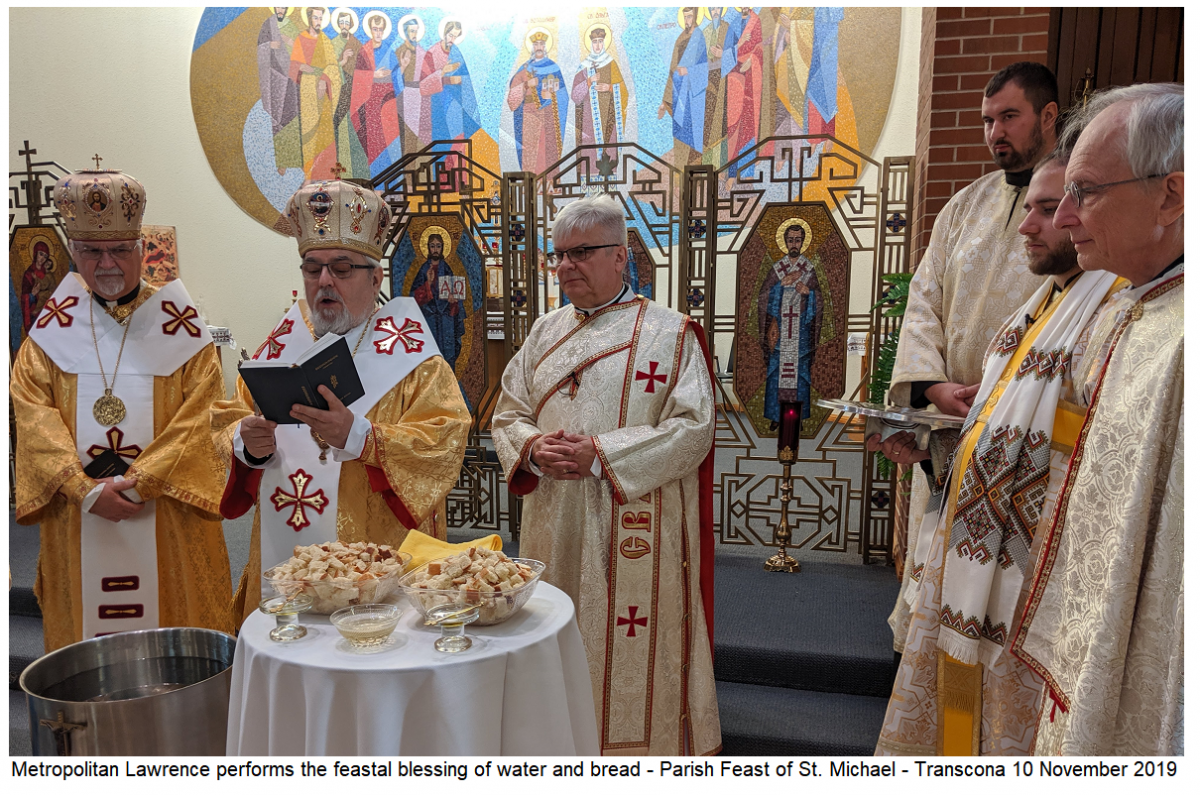 ---