ROSSBURN PARISHIONER PRESENTS POPULAR BOOK
October 22, 2019
ROSSBURN PARISH HOSTS BEST-SELLING AUTHOR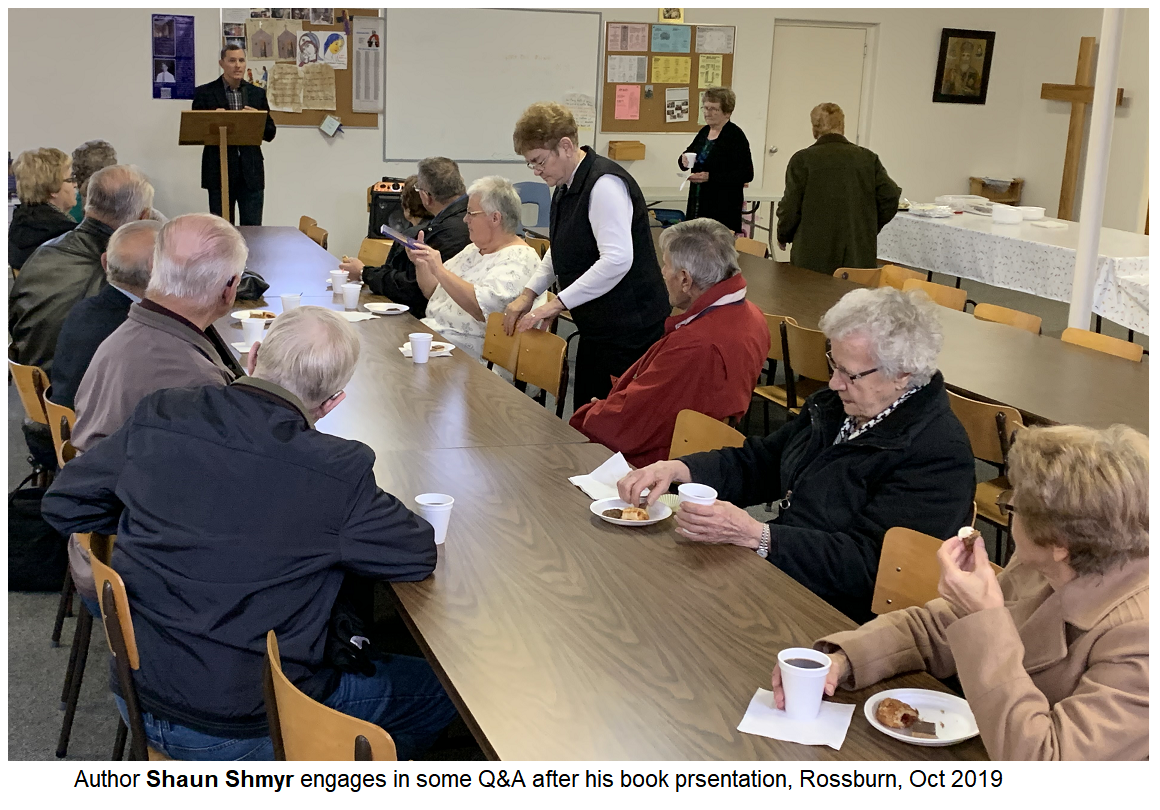 Sacred Heart of Jesus Parish in Rossburn had the pleasure of welcoming and hosting its very own parishioner, Shaun Shmyr, who recently wrote and published a book entitled The Forgotten Art of Silence. The book is currently selling in over 21 countries and was recently accepted into the National Book Store in Asia.
Shaun Shmyr, who is a former seminarian of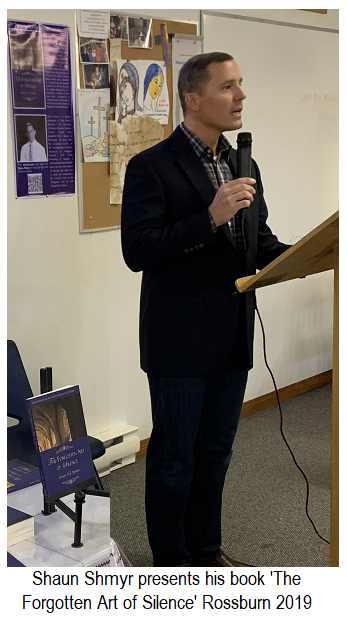 Saint Peter's Seminary of the University of Western Ontario, London, Ontario, Canada graduated with a degree in Philosophy. He lived with the Carthusian monks in the Transfiguration of Christ Monastery in Arlington, Vermont, USA while discerning to be a cloistered monk and a Catholic priest. He has chosen the vocation of marriage after eight years of study and discernment and currently lives in the Philippines with his wife Therese.
Shaun gave a compelling introduction on the art of silence sharing basic principles and practices in the life of silent prayer. Essentially, Shaun spoke about vast numbers of people forgetting to take the time to be still and appreciating the moment they find themselves. As a result of the ongoing busyness and little time to recollect, Shaun mentioned that myriads of people have spent and are spending their entire lives working to attain materialistic things only to use their accumulation of wealth to validate their existence; encouraging his listeners "not to be a vanity slave."
Shaun also talked about prayer being difficult for our "productive-oriented" culture to grasp. He mentioned, "it is hard to see that a prayer in which 'being' predominates over 'doing' and that a prayer in which nothing happens is a prayer in which everything happens; it's the contradiction of silence to which we are called.
Furthermore, Shaun talked about silence being a disposition of relationship - between God and man. He purported that "the ability to listen effectively is conditional to the depth of silence we are willing to go." And that it is about being sensitive knowing when to speak and when to remain silent. Also, it is a tool used to measure what we say and how it is said.
The presentation was very enriching and the book is highly recommended. As parishioners of Rossburn we are convinced that "our union with God will be illustrated by living out the art of silence."
---