OUR CONDOLENCES TO OUR CLERGY
September 18, 2019
CLERGY AT ANNUAL RETREAT OFFER CONDOLENCES TO BROTHER CLERGY ON THEIR PERSONAL LOSSES
The Clergy of the Archeparchy of Winnipeg while at their retreat pray for their own parishioners and all the faithful of the Archeparchy. They also pray for their deceased brother clergy and sisters and bishops and, again, all the deceased faithful throughout the Archeparchy over the previous year.
This year, the gathering learned of the illness of the mothers of Metropolitan Lawrence Huculak and of Fr. Mark Gnutel. They also learned of the hospitalization of Fr. Edward Kwiatkowski. They commended these three in particular to the Lord in their Divine Liturgy on the second day.
They also prayed for two other mothers of their brother clergy that has passed away.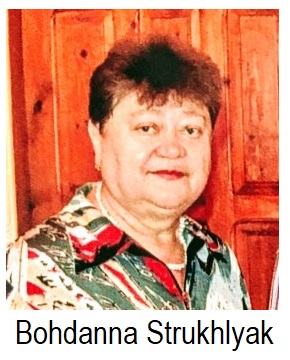 Bohdanna Strukhlyak, the mother of Fr. Yaroslav Strukhlyak who serves in the Gilbert Plains area died recently. The funeral service was held in Ukraine on September 7th. Fr. Yaroslav was unable to arrange travel at such short notice, but he will be travelling to Ukraine for the traditional 40-Day services. Our condolences go to Fr. Yaroslav and his family at this time.
Rose Zubacz, the mother of Fr. Gregory Zubacz also
passed away recently. Funeral services in Winnipeg will held at St. Michael Parish on Tuesday, September 24th at 10:00 AM. The obituary may be found on the Korban Funeral Chapel website. Our condolences to Fr. Greg and the whole family.
We also learned of the death of Andrij Sloboda - the brother of Sub-Deacon Anton Sloboda. The funeral services already took place in Ukraine. Subdeacon Anton was able to make it to Ukraine at this time. Our condolences to Subdeacon Anton and his entire family at this difficult time.
Вічна їм пам'ять!
---