CLERGY RETREAT 2019
September 17, 2019
THE CLERGY OF THE ARCHEPACHY GATHER ON HECLA ISLAND FOR ANNUAL RETREAT
Throughout Tuesday, September 17th, the Clergy of the Archeparchy of Winnipeg made their way from across Manitoba to the Lakeview Hotel and Conference location on Hecla Island for the annual retreat
organized for them. The participants include the priests, deacons, sub-deacons and candidates for ordination. The Metropolitan-Archbishop Most. Rev. Lawrence Huculak is normally present as well, however, this year other concerns precluded his participation.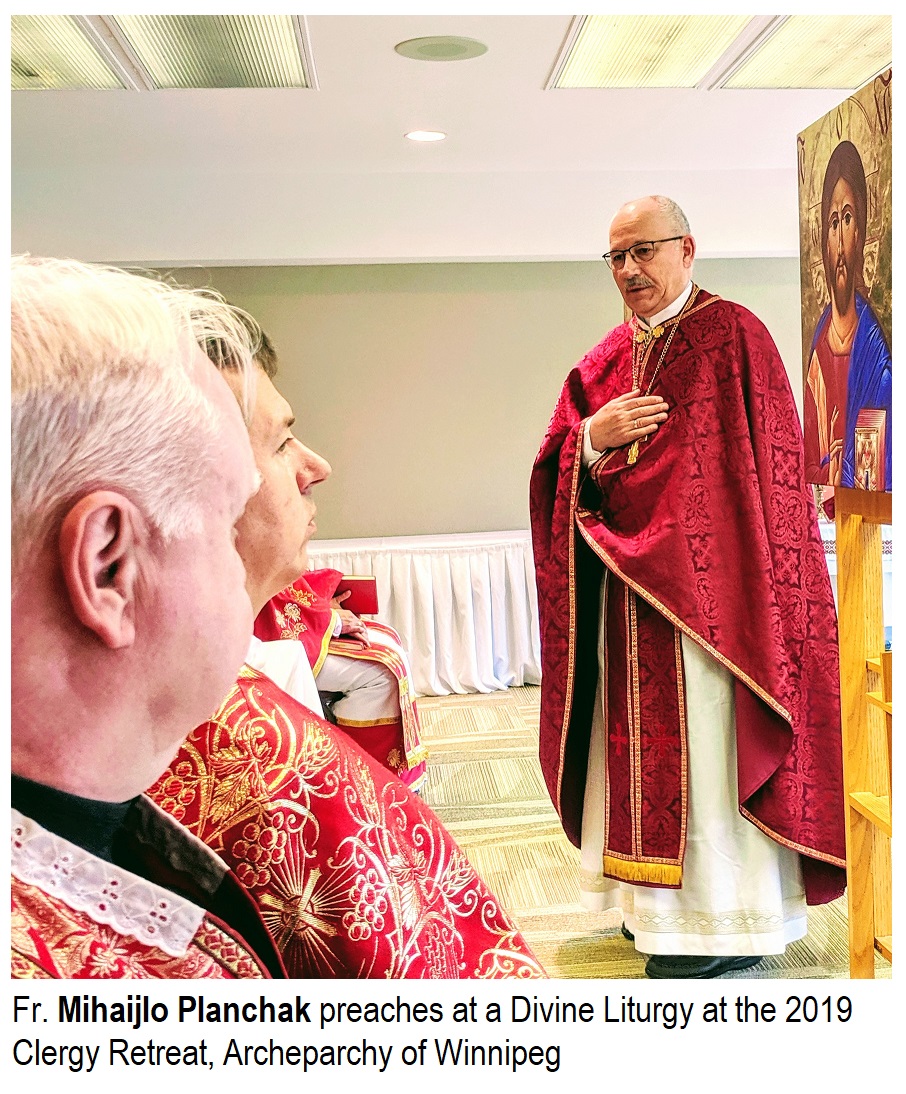 The retreat master for this year is Rev. Mihajlo Planchak, a priest from the Eparchy of Edmonton with 40 years of priestly experience in both Bosnia and Canada. Aside from pastoral ministry at Holy Eucharist Parish in Edmonton, he is also presently serving as the Spiritual Director of Holy Spirit Seminary.
This year pastoral intern Jay Korban (St. Anne, Winnipeg) attended and was also responsible for the chapel and preparing everything for the Liturgies and he also is to assist Fr. Yaroslav Buduykevych (Rossdale) with all cantoring needs.
---