65TH ANNUAL COOKS CREEK PILGRIMAGE UNDERWAY
August 16, 2019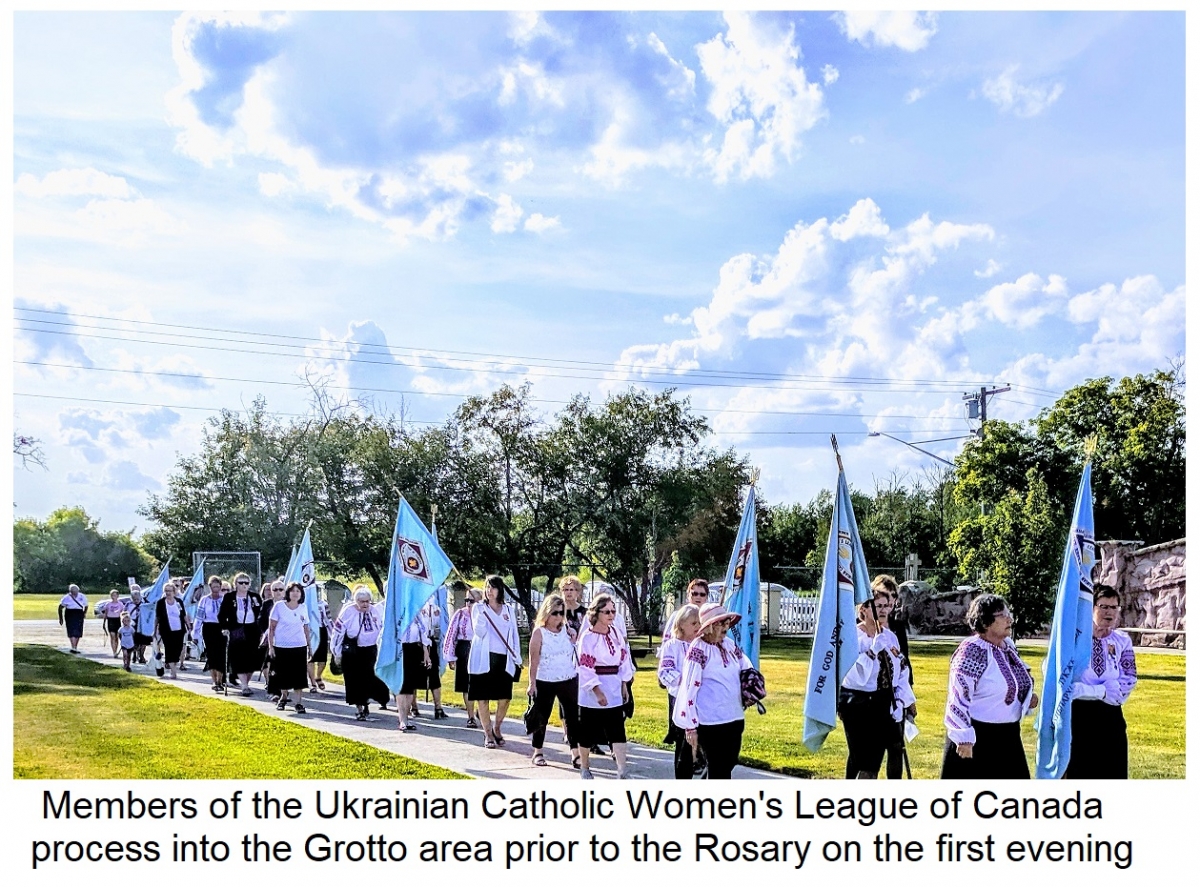 ANNUAL PILGRIMAGE TO THE GROTTO AT COOKS CREEK BEGINS ON WARM SUMMER EVENING
The annual three-day Archeparchial Marian Pilgrimage to the amazing Grotto and "Prairie Cathedral" at Cooks Creek, MB began on Friday evening with a procession from the church to the Grotto and the praying of the Rosary. This event was organized and led by the Archeparchial executive of the Ukrainian Catholic Women's League of Canada, spearheaded by President Sophie Manulak. However, several representatives of various branches also came out to bear their branch banner in the procession and take turns leading the prayers of the Rosary.
The evening also included the concelebration of the pilgrimage's Ukrainian language Divine Liturgy at the Grotto Altar and later in the evening also a singing of the ancient Akafist prayer in honour of the Mother of God. The rector of the Shrine, Fr. Taras Kowch, led the services, but he was also joined by several clergy from around the Archeparchy that concelebrated, joined in the prayer or heard confessions. His Grace, Metropolitan Lawrence was the main celebrant at the Divine Liturgy, while the homily was preached by Fr. Ivan Mostivsky. Among the pilgrims were religious Sisters and Seminarians that helped with the singing and in various other ways.
The Highlight of the second day will be the revival of the longer walking pilgrimage once organized by the Sisters of St Joseph and now reorganized by Seminarian Alex Pankiw and Fr. Mykhailo Khomitskyy.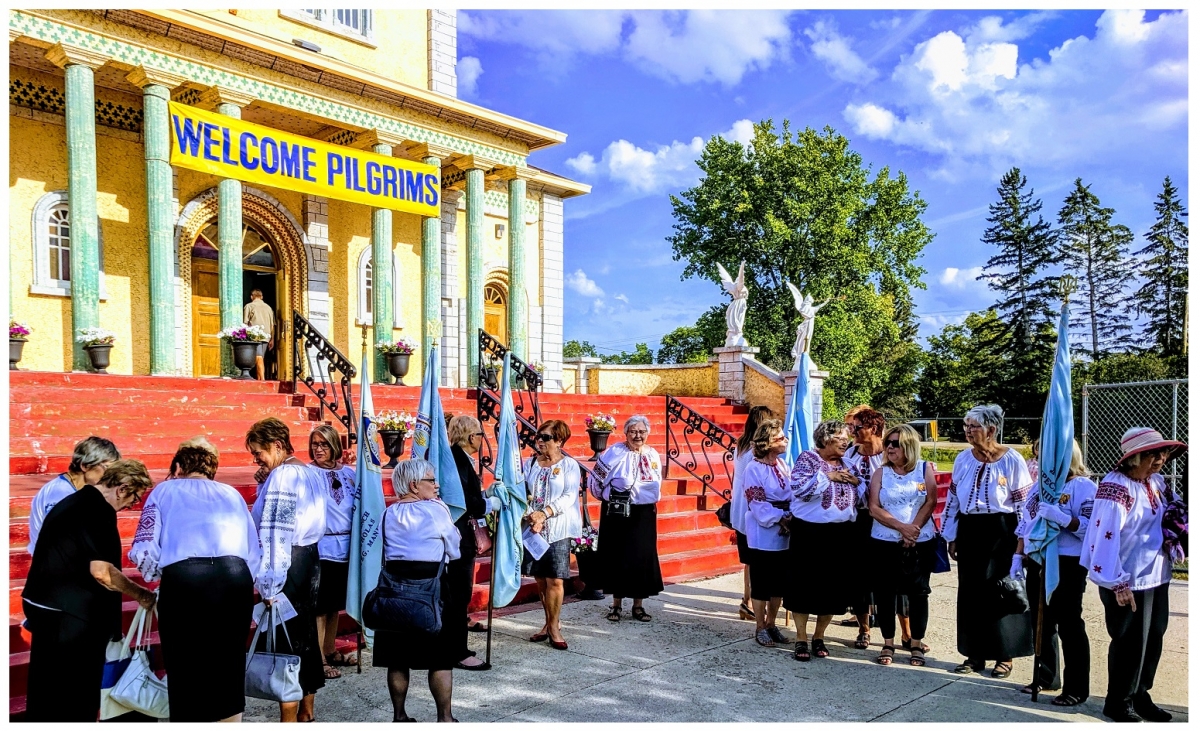 ---