FEAST OF CHRIST, LOVER OF MANKIND AT ST NICHOLAS
June 30, 2019
Basilian Fathers celebrated the feast of the Sacred Heart of Jesus With St. Nicholas Parish
June 30, 2019, Saint Nicholas Parish in Winnipeg MB, which is under the pastoral care of the Basilian Fathers celebrated in a special way the Feast of Sacred Heart of Jesus. The main celebrant of Divine Liturgy was our guest from Rome the General Bursar of the Order of St. Basil the Great of St. Josaphat Very Rev. Mauricio Popadiuk, OSBM. The homily was delivered by the Very Rev. Gabriel Haber, OSBM, Provincial Superior of the Sacred Heart Province here in Canada.
For the Basilian Fathers in Canada the Feast of Sacred Heart of Jesus has a very special meaning. The Canadian Province is consecrated under the protection of the Sacred Heard of Jesus. "The adoration of the Sacred Heart of Jesus is the real encounter with Christ, Who offered Himself for us, so that we may also experience His Divine Love in our hearts and then give it to other people, who are expecting it from us".
At the end of Divine Liturgy Fr. Gabriel thanked all the faithful for their attendance and participation in the celebration and thanked our visitor from Rome to Fr. Mauricio for jointing them in prayer and blessings.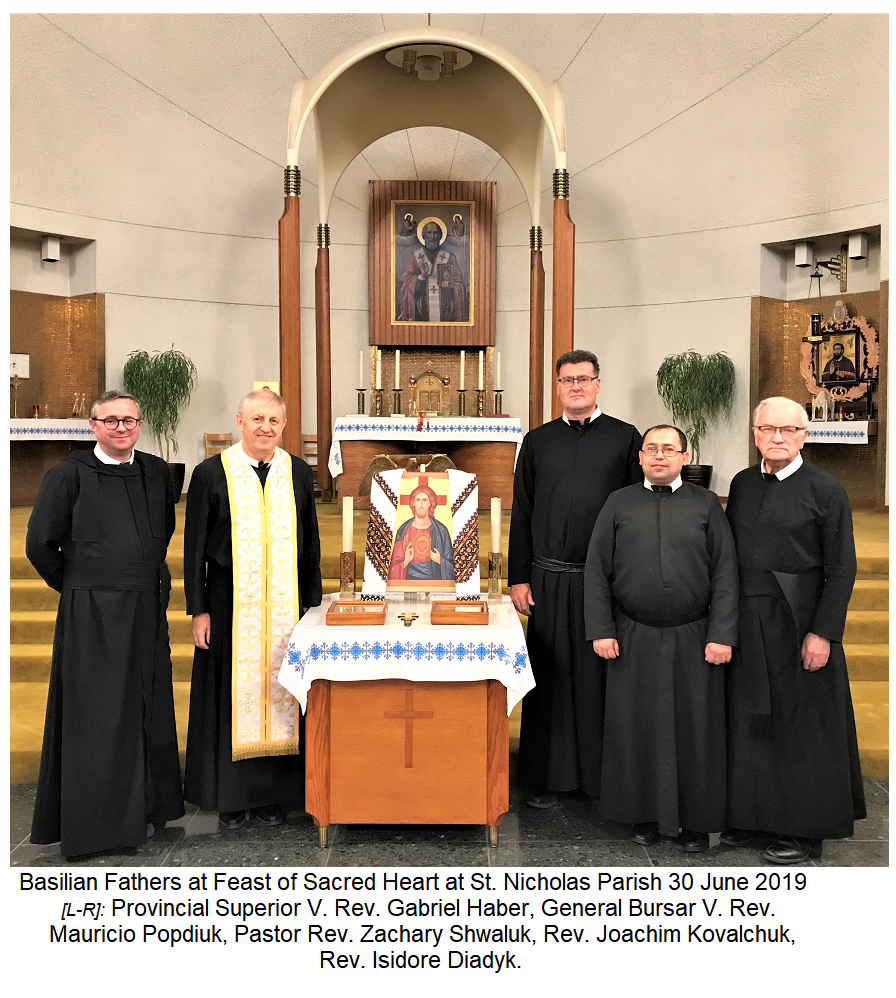 The celebration ended with a delicious meal at the monastery courtyard prepared by parishioners of St. Nicolas Parish. During the meal there was musical accompaniment by one of our parishioner and for the young parishioners, who are our future and for all the guests there was all kinds of games and fun. A good time was had by all.
- Fr. Joachim Kovalchuk, OSBM
---