IHMS GRADUATION 2019
June 25, 2019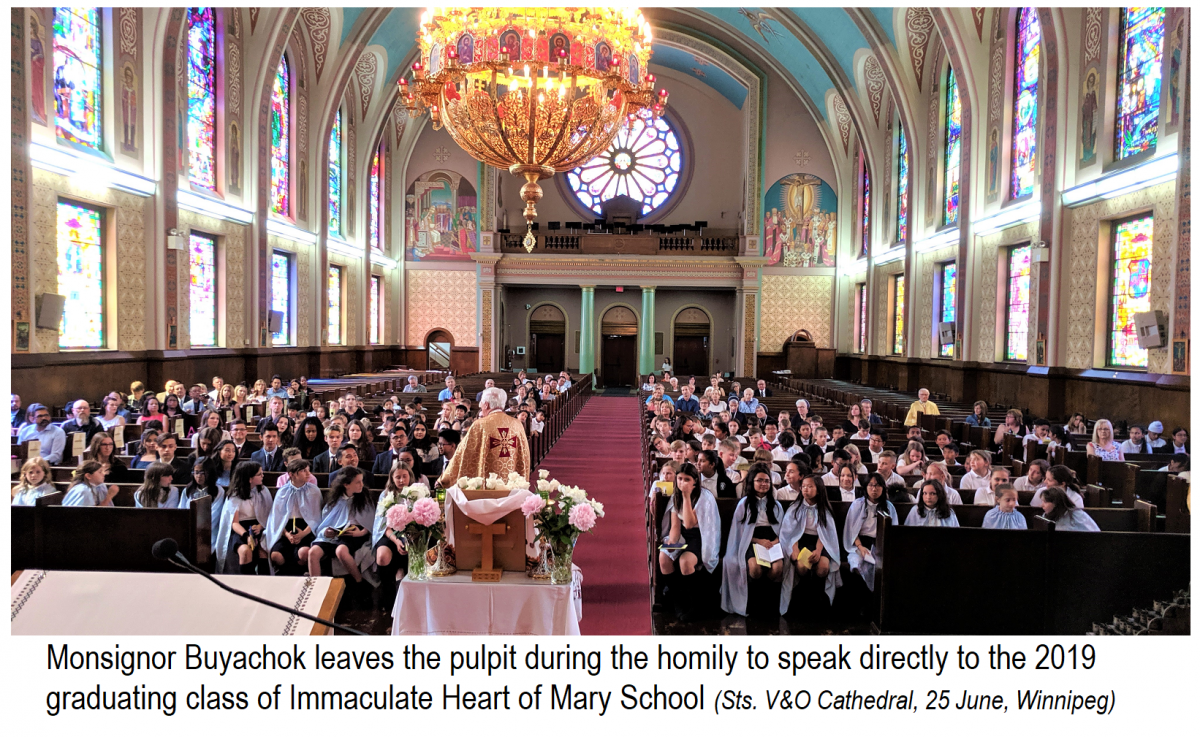 IMMACULATE HEART OF MARY SCHOOL CELEBRATES GRADUATION
Sts. Vladimir & Olga Metropolitan Cathedral was the site for the 2019 Graduation Liturgy for Immaculate Heart of Mary School. The Eucharistic Liturgy of Thanksgiving was well planned and choreographed with moving and symbolic moments that involved the whole school community. The Rector of the Cathedral, Monsignor Michael Buyachok and beloved long-time school chaplain Fr. Isidore Dziadyk, OSBM were the primary celebrants and they were joined by other clergy that have parishioners attending the school. The Archbishop of Winnipeg, Metropolitan Lawrence Huculak usually attends the event, but was called away this year to meetings in Montreal.
The service began with the grads coming forward to the tetrapod at the front of the grand church and placing roses in large vases as they bowed in veneration to the Lord present in the Blessed Sacrament. Parents and family and now former teachers watched with happy emotion from the side aisles as their children now seemed like young adults as they achieve an important milestone in their education and their lives. Throughout the Divine Liturgy, a wide range of students led the petitions and the Scripture readings. The school's children's choir led the responses and the hymns. Monsignor Michael preached a homily of challenge and encouragement stressing the importance and benefit of the Virtues.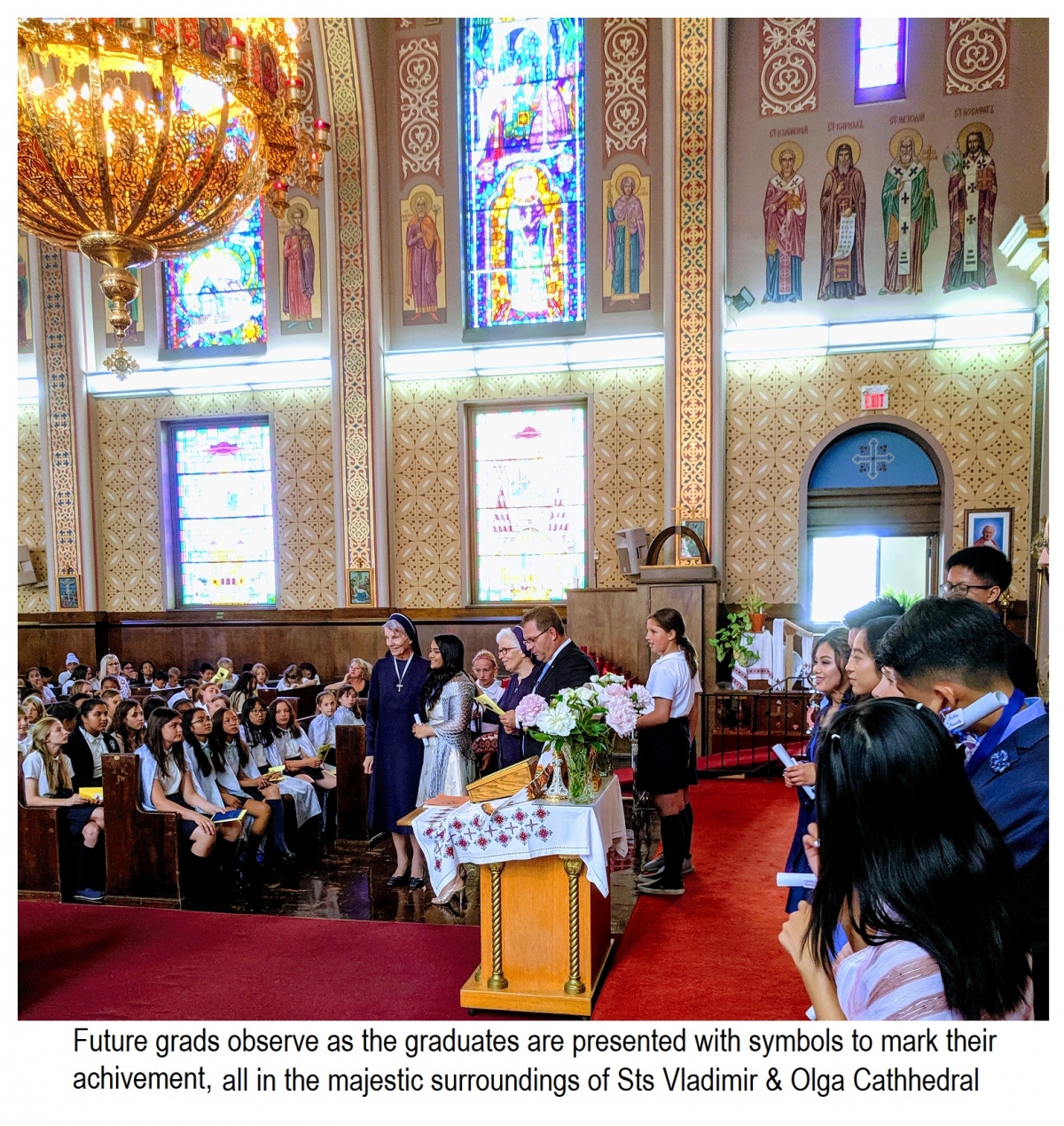 At the close of the Liturgy, School Director Sr. Jean Zemliak, SSMI and Sadochok Staff Member Sr. Ruth Aney, SSMI had the privilege of presenting the each of graduates with their certificate and the special school medallion that is traditionally presented to those that complete the school program. Then, after a photo-op, they moved along to be congratulated by the clergy and then enjoy some time with family and teachers and a lot of pictures with the beautiful cathedral art in the background.
School principal Mr. Rod Picklyk kept the entire liturgy and ceremonies running smoothly from beginning to end. He Asked the students and their families to be back to the school for the graduation dinner and continued ceremonies well before the designated starting time of 5:00 PM. The school program continues until the end of the month then students and staff begin their summer break.
The theme of the graduation Divine Liturgy was based on a quote from the Book of Jeremiah (29:11)...
"For I know the plans I have for you", declares the LORD, "plans... to give you hope and a future!"
---