ARCHEPARCHY JOURNEYS THROUGH THE MYSTERY OF THE PASSION
April 19, 2019
MANY PARISHES OF THE ARCHEPARCHY VENERATE THE SHROUD TODAY
The Ukrainian Catholic traditions for any Christian celebration, but certainly for Passion (Holy) Week and Easter, are bursting with a rich mixture of cultural and religious customs, symbols and experiences. Throughout Lent - the Great Fast - if we jump into it and "go with the flow" we experience a wealth of liturgical services and themes that enriche us theologically and spiritually and truly change our lives for the better. If we participate in the unique and dramatic services during the Great Fast, with their extraordinary words and melodies - The Liturgy of the Presanctified Gifts; The Sunday of the Holy Cross; The Way of the Cross; The Canon of St Andrew; etc.; etc. - we know what it means to be transported to a new level of closeness to the Lord and into a deeper understanding of His Gospel way of Life. The traditions and practices are inspirational and heartwarming and, yes, they are often fun as well.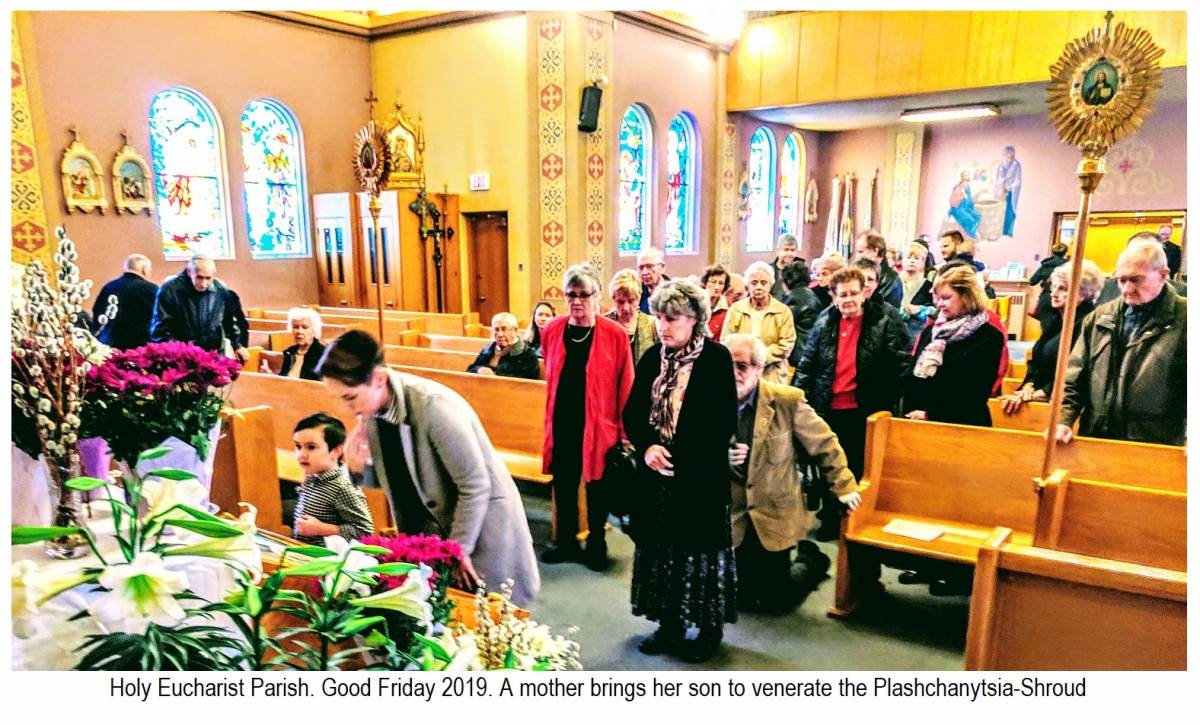 On Holy Friday, there are two major services. The vespers that includes the "burial service" at which we remember the hastened burial of our
Lord by Joseph of Arimathea and Nicodemus. This Vespers service, although actually an evening service per se, is usually celebrated in the morning or early afternoon and includes a procession with the shroud three times around the church. The next service is "Jerusalem Matins". As the name suggests it is a morning service, but it is usually prayed on the later evening of Good Friday (i.e. rather than Saturday morning).
In between the two services, if churches are within easy travelling distance, the custom is to make a pilgrimage of sorts - visiting the tomb sites at various churches to offer a prayer. Many people in the Archeparchy maintain this custom, especially in the city.
May you enjoy a fruitful Holy Week experience and a glorious Easter Celebration!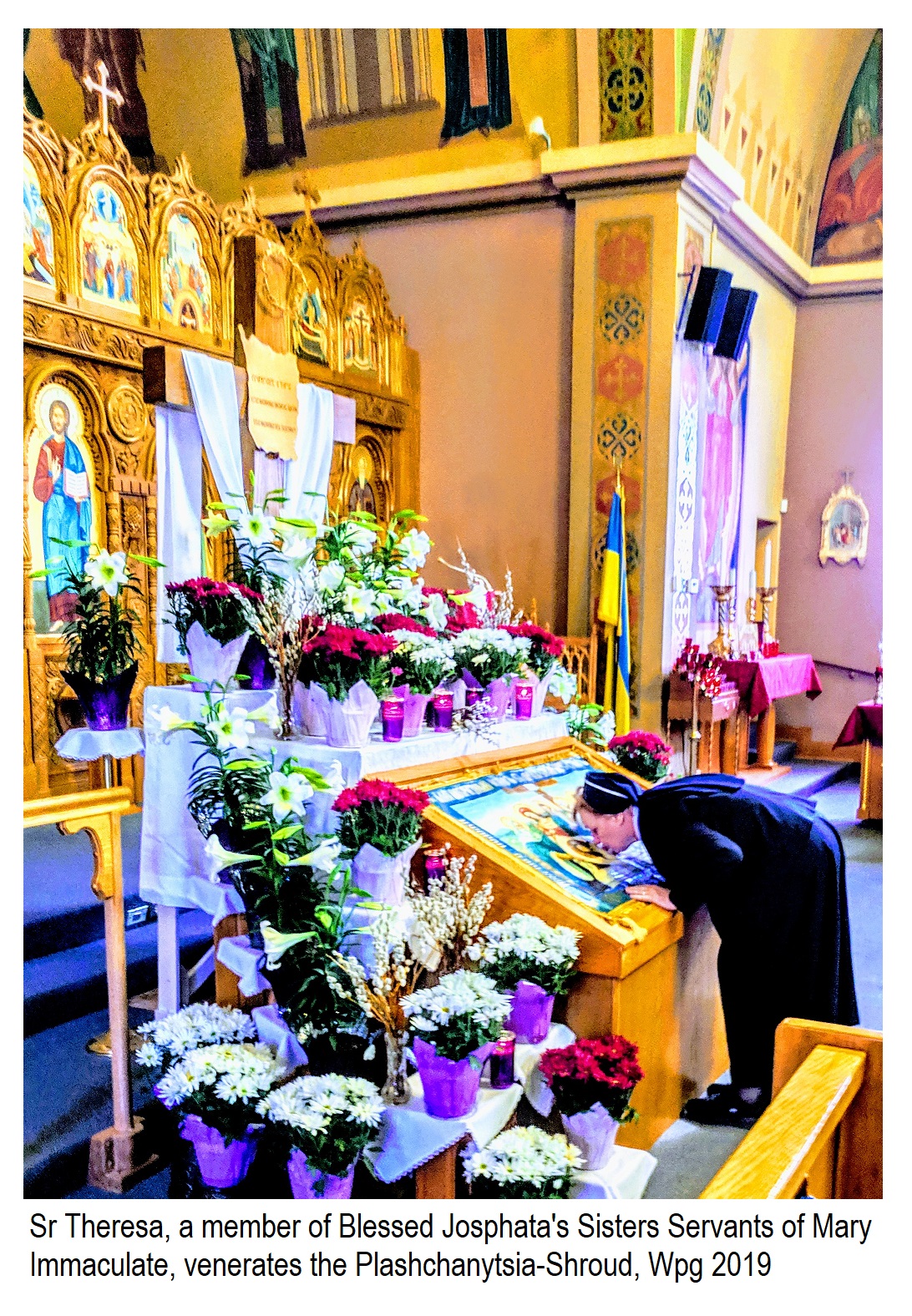 * If any parish would like to send in a few photos of their Passion Week experience, we would try to post them on the Archeparchial website.
Thank you!......
---