PRIEST ARRIVES FROM UKRAINE
October 1, 2017
PRIEST FROM DROHOBYCH, UKRAINE SETTLES INTO MANITOBA LIFE
Archpriest Fr. Ihor Shved and his family made the journey from the city of Drohobych, Ukraine to the city of Winnipeg, Canada - by the grace of God - with no major difficulties. Just after midnight on Tuesday, they were welcomed at Richardson International Airport by St. Basil the Great Parish Council members, Rose Oliynyk and Rob Hotel, together with Fr. Michael Kwiatkowski.
They were all smiles in spite of the long journey they had just made. They, of course, will have some adjusting to do in their new life, but St. Basil parishioners have have shown themselves to be very gracious and helpful. Fr. Ihor celebrated Divine Liturgies during the week at the parish church and at the Immaculate Heart of Mary School September Liturgy at the Cathedral. His first Divine Liturgy at St. Basil's was on Sunday, October 1st. The warmth within the church was truly evident. Parish Deacon Leon Twerdun and Fr. Michael were on hand to concelebrate and introduce Father, but he impressed everyone by his knowledge of English (although he did ask the congregation for their prayer that he would soon master the language) and his wonderful pastoral rapport with everyone gathered.
Following the Liturgy the whole congregation came downstairs to the auditorium to meet Fr. Ihor, his wife Lesia and their four children. The cake ran out due to the huge crowd, but coffee, juice and goodwill flowed in abundance. It was truly an occasion of heartfelt happiness and great hope.
God bless Father Ihor and his family and all the People of God that he will serve in the future.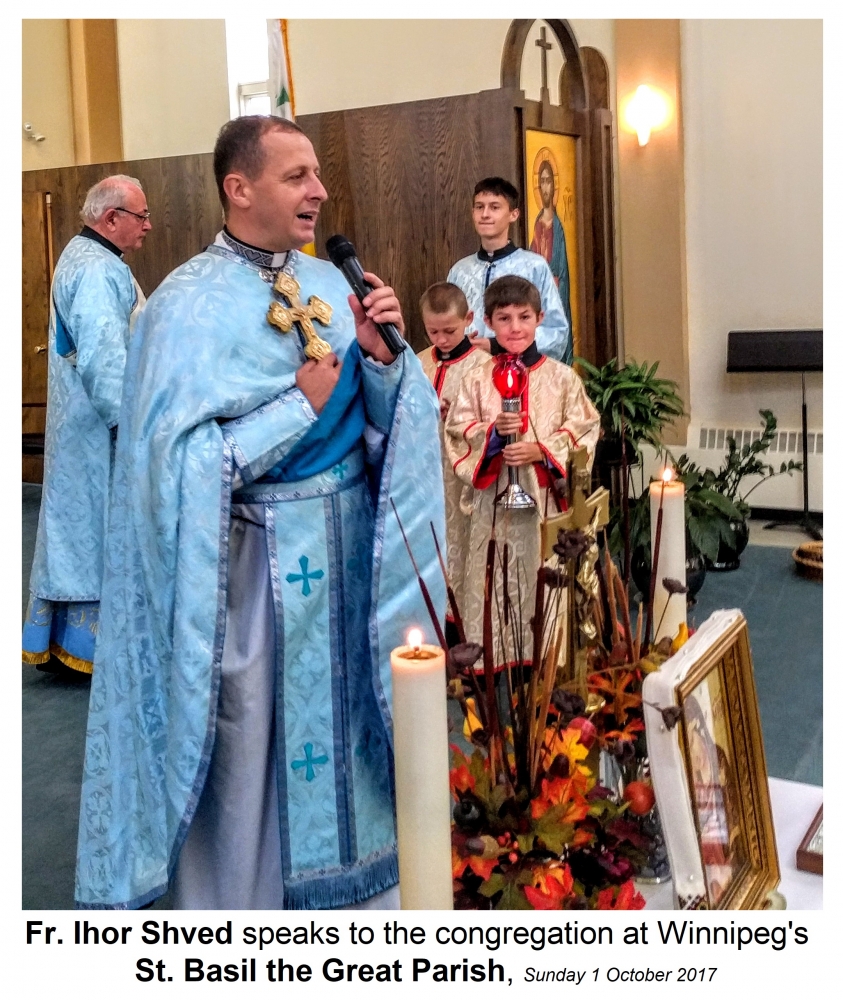 ---