BVM PARISH IN WINNNIPEG CELEBRATES 95 YEARS
October 1, 2017
BLESSED VIRGIN MARY PARISH WINNIPEG
95 BLESSED YEARS!
Metropolitan Lawrence Huculak and some 16 members of the clergy from around Winnipeg joined many faithful and guests from Blessed Virgin Mary Parish and other parishes as "BVM" celebrated 95 years. The celebration took place on Sunday afternoon, October 1st, 2017, which also happened to be the feast of the parish - The Protection of the Mother of God. Parish Priest, Fr. Volodymyr Bashutskyy and his parishioners organized an excellent event where everyone felt at home.
The Eucharistic Liturgy was, of course, the highlight of the event. The choir led the singing at the Divine Liturgy, which was fully bilingual. Among the clergy and the faithful were some who enjoying the event as a sort of "homecoming" as they had attended BVM, or served there, at one time or another.
The Liturgy was followed by the blessing of water - a tradition at any parish "praznyk" - and a 'myrovannya' anointing at which the lytia and antidoron bread was distributed.
Following the thanksgiving to the Lord for the wonderful 95 years of His grace and mercy bestowed upon so many at the parish, the congregation moved to the parish auditorium for a dinner and program.
At the dinner, the participants were treated to cultural performances of song and dance and numerous greetings and speeches from politicians, supporters and parishioners that shared their history and expressed their gratitude.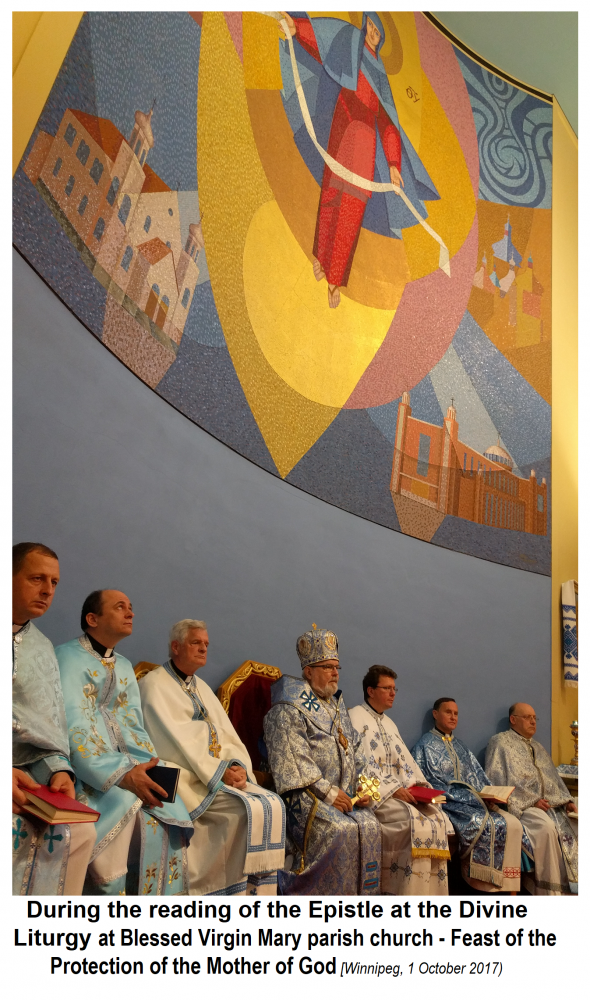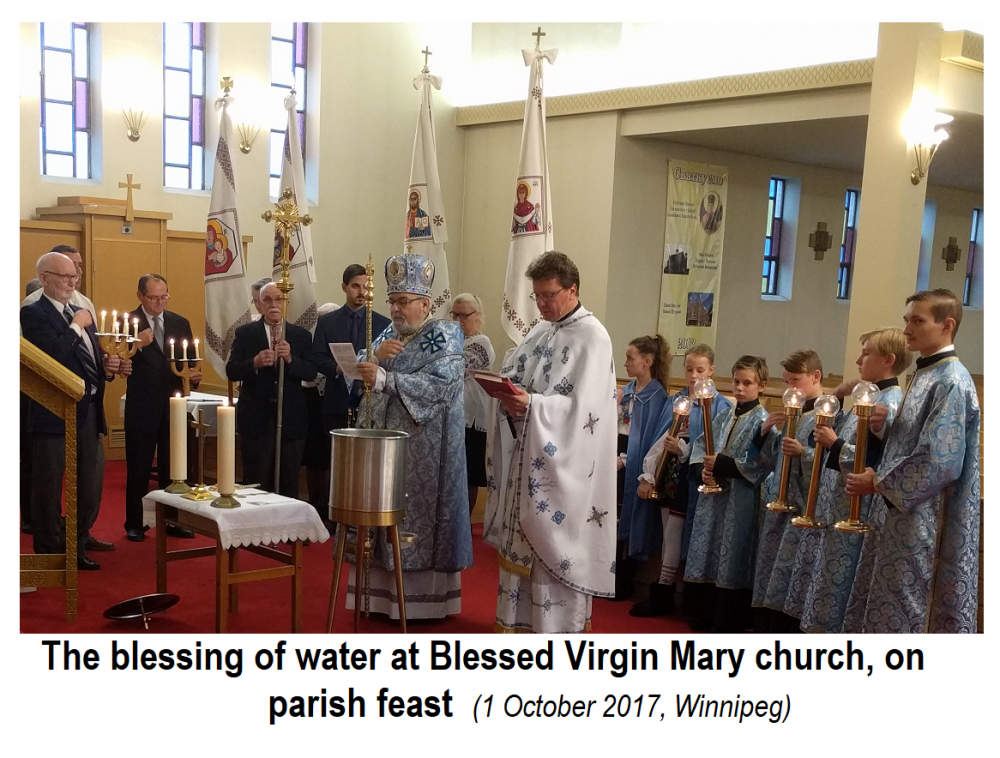 ---