REVEREND DEACON MICHAEL JACYNA FUNERAL
March 18, 2017
METROPOLITAN AND CLERGY LEAD FUNERAL SERVICE FOR DEACON JACYNA
Metropolitan Lawrence Huculak, OSBM led the funeral services for Deacon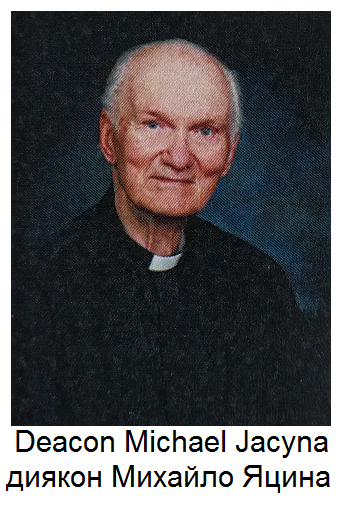 Rev. Michael Jacyna
on Saturday, 18 March 2017. The funeral took place at the parish church of St. Nicholas, which is in the care of the Basilian Fathers who also have their Provincial House and Monastery adjacent to the church.
The Metropolitan was joined by 17 members of the clergy – priests and deacons, most of whom concelebrated the Divine Liturgy. A representative of the Orthodox clergy, a longtime friend of the late Deacon, was also present. A number of religious Sisters from the Sisters Servants of Mary Immaculate took time from their schedules to be present. Deacon Jacyna's children from Calgary where present and many relatives and close friends – some who had travelled from as far away as Vancouver and Toronto – were in attendance. An unexpectedly large group of faithful attended the funeral. Besides some dignitaries like the Manitoba Knights of Columbus State Deputy, Brother Karl Broche and his wife, and KofC Supreme Director Larry Kustra, there were former co-workers and many parishioners from Sts. Peter and Paul Parish where Deacon Michael served for some 42 years.
Former parish priest of Sts. Peter and Paul Parish, Fr. John Mostivsky, preached a very moving homily. Fr. John collaborated with Deacon Michael for many years.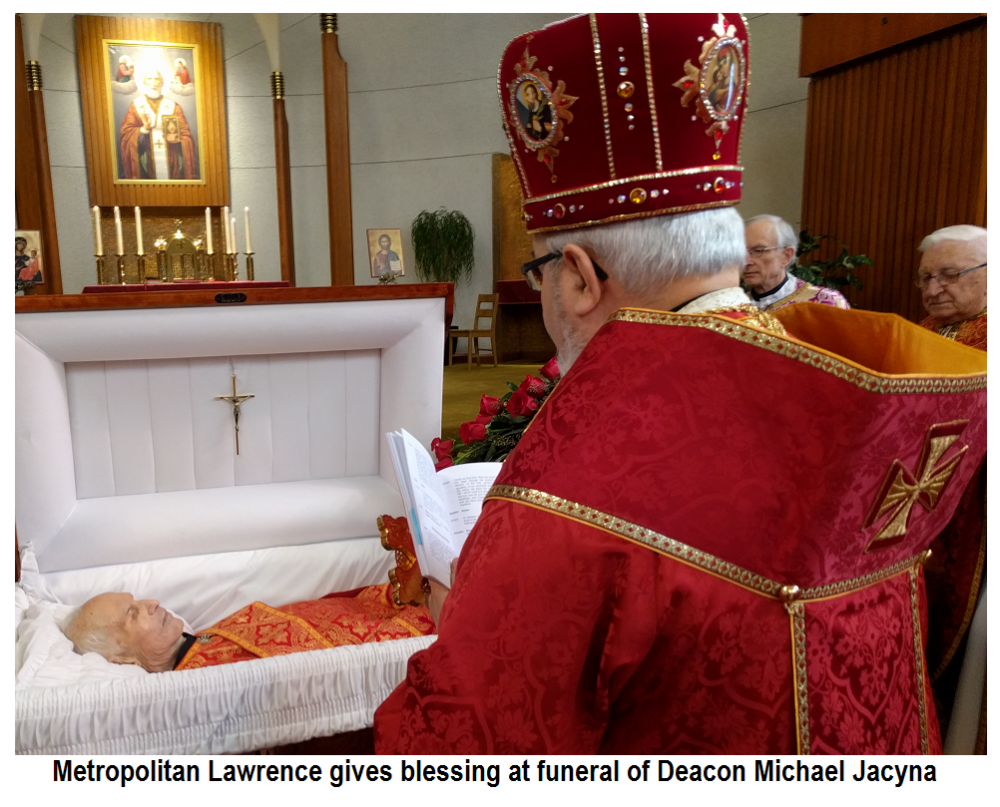 Following the services a very appropriate reception took place at the reception hall at Cropo Funeral Chapel. It was Deacon Jacyna himself who requested such a reception and left the instructions with his beloved Sts. Peter and Paul parishioners. Many stories were shared about Deacon Jacyna and how he touched the lives of so many people over the years.
OBITUARY FROM CROPO WEBSITE
It is with sadness that we announce the peaceful passing of Michael Jacyna on March 11, 2017 at Holy Family Home, Winnipeg, MB, at the age of 95 years.
He will be lovingly remembered by his daughter Kathy (Merritt) and son Steve (Kathryn), both of Calgary; grandchildren Sean, Kristen, Laura and Kevin. He was predeceased by his wife Luba, and his brother George. He also leaves to mourn, his sister Vera(Danny) Fisher, nieces Shirley (John) Shritt, Carol Humiski, Barb Humiski, Oksana Jacyna (in Ukraine) and nephews Bill Humiski, Randy Hargreaves, Yuri Jacyna (and his family in Ukraine).
Michael was born and raised in western Ukraine. During the Second World War he was active in the Ukrainian Liberation movement until his capture by the Germans in 1943. He was liberated from the Dachau concentration camp by the American army at the end of the war. After the war he immigrated to Canada and began his new life. He later proudly became a Canadian citizen.
Michael met Luba Burak in Winnipeg and they married in October 1953. Luba and Michael had forty-two happy years together. He was employed by the Federal Government as a meat inspector until his retirement in 1986.
In 1975 Michael was ordained as a Deacon by Archbishop Metropolitan Maxim Hermaniuk and served Sts. Peter and Paul Ukrainian Catholic Church for more than 30 years. Reverend Deacon Michael served the parish as a Catechism teacher, by visiting the sick and helping parishioners in many ways, and by acting as St. Nicholas at the annual Christmas concerts. His main passion, besides his family, was fishing, which he enjoyed all his life. He relished having fresh-caught pickerel for dinner. There were many memorable fishing and camping trips and many big ones caught. Michael also loved gardening and took great pride in both his flower and vegetable gardens.
The family would like to extend their sincere appreciation to Dr. T. Babick and the staff at the Holy Family Home for their loving kindness and care.
The funeral service will be held at St. Nicholas Ukrainian Catholic Church, 737 Bannerman Ave, Winnipeg, Manitoba at 10:00 a.m. on Saturday, March 18, 2017.
In lieu of flowers, donations may be made in Michael's memory to the Holy Family Home, Winnipeg, Manitoba.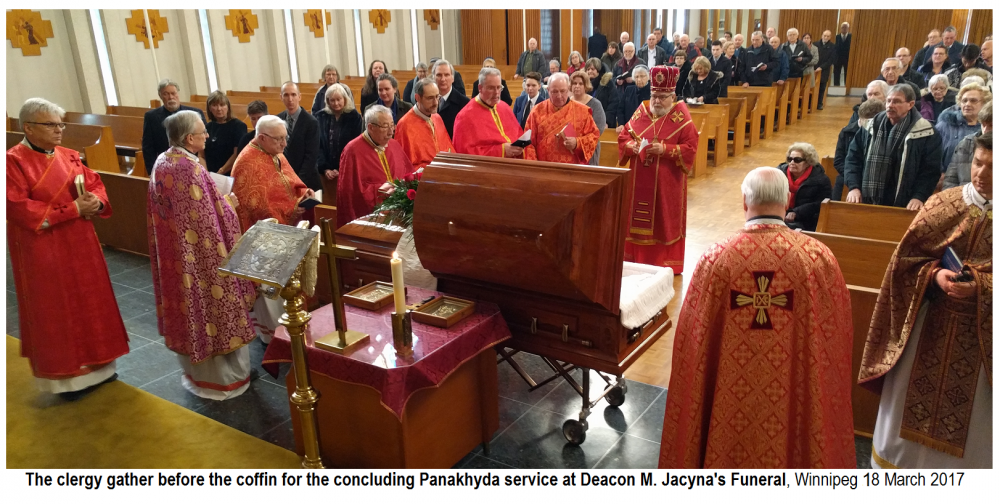 ---