Lenten Mission with Bishop Michael Wiwchar
March 15, 2017
Lenten Mission at the Sacred Heart of Jesus Church, Rossburn, MB
Following a Lenten supper, and with gratitude for the goodness of our shepherd, Fr. Khomitskyy, who arranged for a Lenten mission led by Bishop Michael Wiwchar, we were treated to a drink of fresh water on our Lenten journey.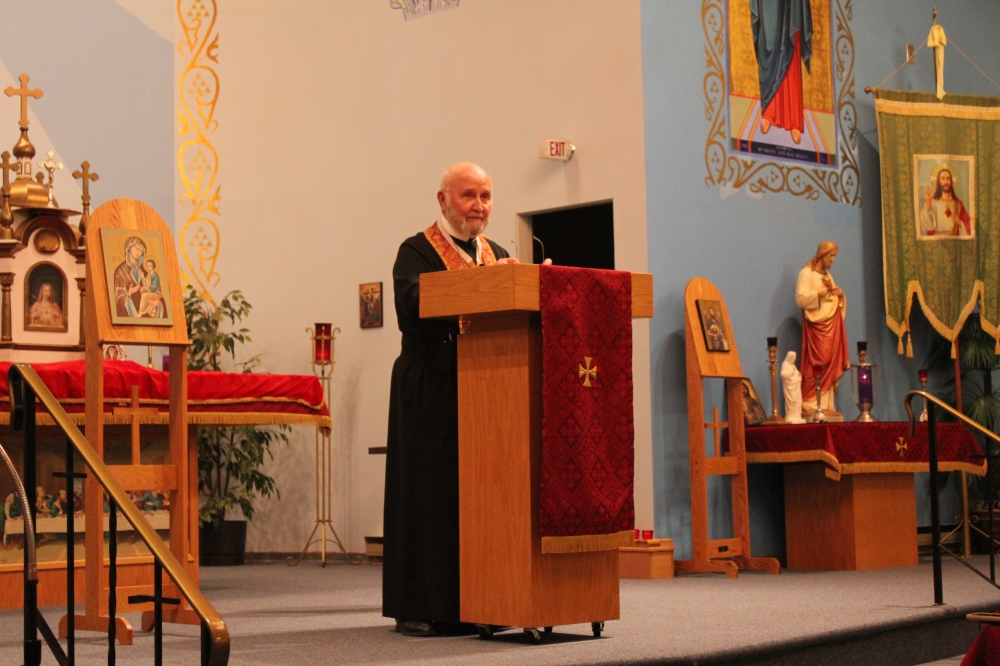 Bishop Wiwchar spoke of the great grace of repentance and the precious Sacrament of Confession as the key to God`s mercy and compassion.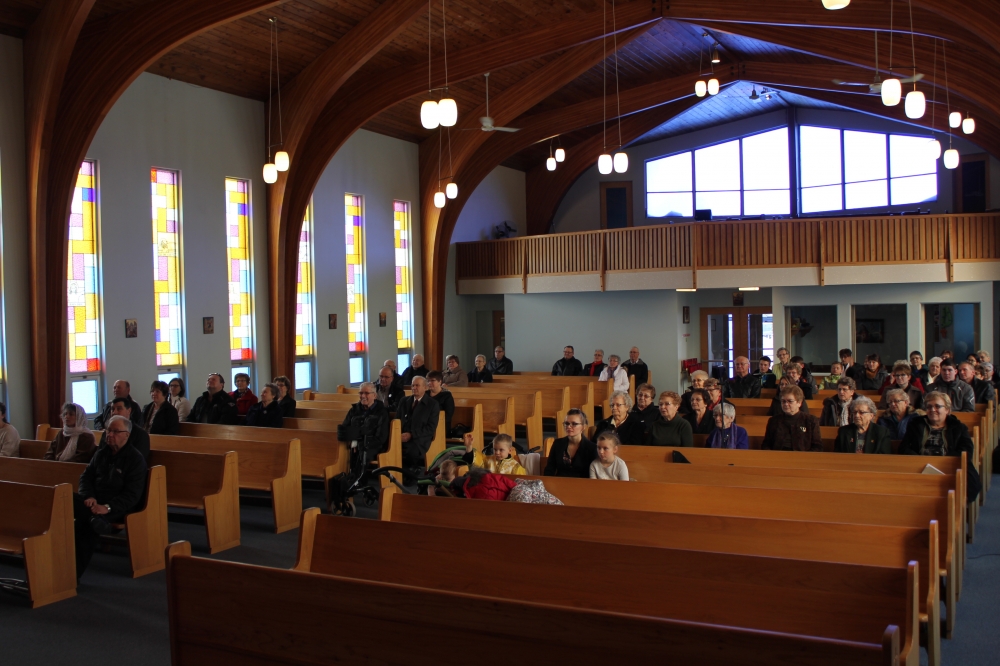 The Parable of the Prodigal Son was only one of the numerous Old and New Testament examples given of a repentant sinner and the great mercy God poured out immediately. Miracles occurring involving confession were recounted - a beautiful testimony to the power of this Sacrament. Every sinner must individually "come to their senses," realizing who they belong to and where their true home is.
Lenten Session at St. Josaphat's Church, Shoal Lake, MB
The great Jesus Prayer, "Lord Jesus Christ, Son of God, have mercy on me a sinner," prayed from the heart will help facilitate this grace for others and for ourselves, softening our hearts, bringing us all to our senses that we may repent, preparing for the joyful celebration of Easter now and forever! Amen.
Linda Ryshytylo
---