"Christ Our Pascha" at the Rossburn Pastoral District
December 14, 2016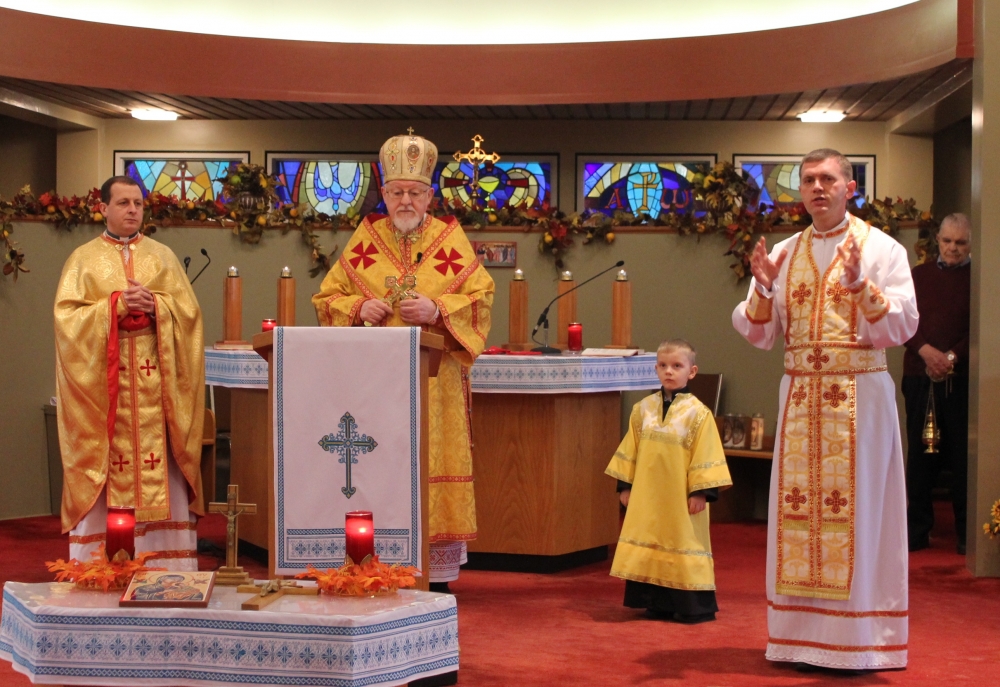 Bishop Peter Stasiuk honoured our local Ukrainian Catholics with a visit to St. Mary's Parish in Russell, Manitoba on Sunday, November 20th , 2016. Following the Divine Liturgy concelebrated with Fr. Ihor Shved and Fr. Mykhaylo Khomitskyy and a pot-luck dinner, Bishop Peter spoke about the newly published English edition of the Catechism of the Ukrainian Catholic Church, released earlier this year.
With the hope that this new catechism will be instrumental in preserving the fullness of the Catholic Doctrine along with the wonderful and unique nuances of the Ukrainian culture passed on to us through the Eastern Fathers and founders of our Ukrainian Greek Church, Bishop Peter explained how the catechism would help to preserve and unite Ukrainian Catholics throughout the world in their Catholic Ukrainian culture.
Assuring us that the faith is the same, but the presentation of the faith is different among different cultures, Bishop Peter stressed that, "We need to rediscover our own authentic Ukrainian roots." Emphasizing that the Church is one, he reminded his listeners that there are unique nuances in different cultures.
Touching on the differences between the Eastern and Western rites of the Catholic churches, in particular the use of statues versus icons and on confession, the Bishop explained how the Catechism of the Ukrainian Church expresses "our own uniqueness and spiritual treasures." He went on to say that the Catechism of the Ukrainian Catholic Church is an original piece that expresses "…who we are, what we believe and how we live."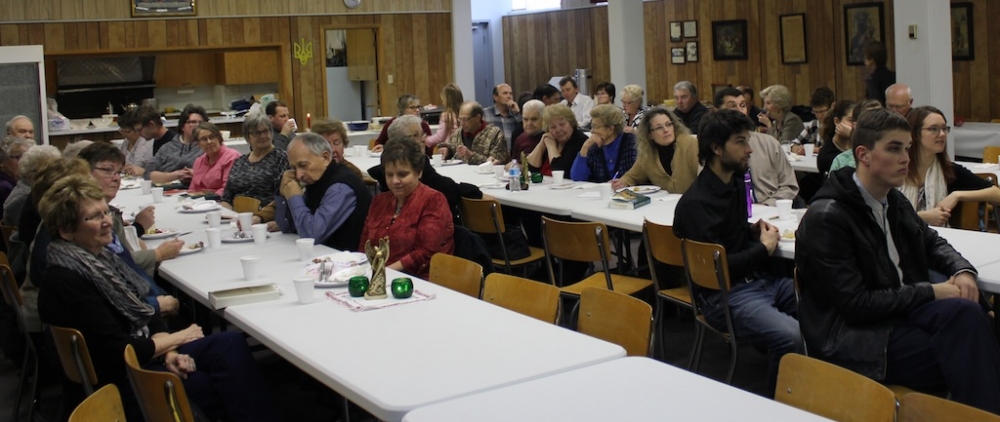 Although Bishop Peter was instrumental in the work of the catechism, he gave honour and glory to God noting how Divine Providence interceded for the publication of the English edition now available to us. Glory Be to Jesus Christ, glory be forever!
Donna Halliday
---