METROPOLITAN BLESSES NEW KNIGHTS OF COUMBUS DONATIONS
November 27, 2016
METROPOLITAN LAWRENCE BLESSED NEW CHALICES AND THRONE AT HOLY EUCHARIST PARISH IN WINNIPEG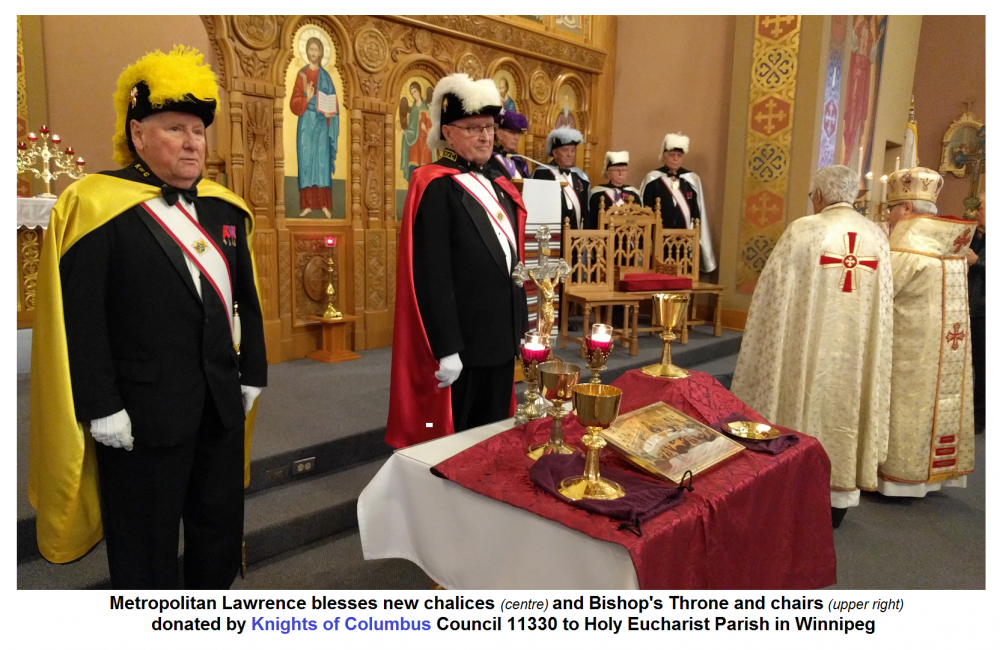 The Parishioners of Holy Eucharist parish, located in Winnipeg's historic East Kildonan, were honoured by a pastoral visit of Metropolitan Lawrence Huculak during which he blessed some new items donated by the local Council 11330 of the Knights of Coumbus.
The Knights donated three chalices - two which they had donated earliier, but now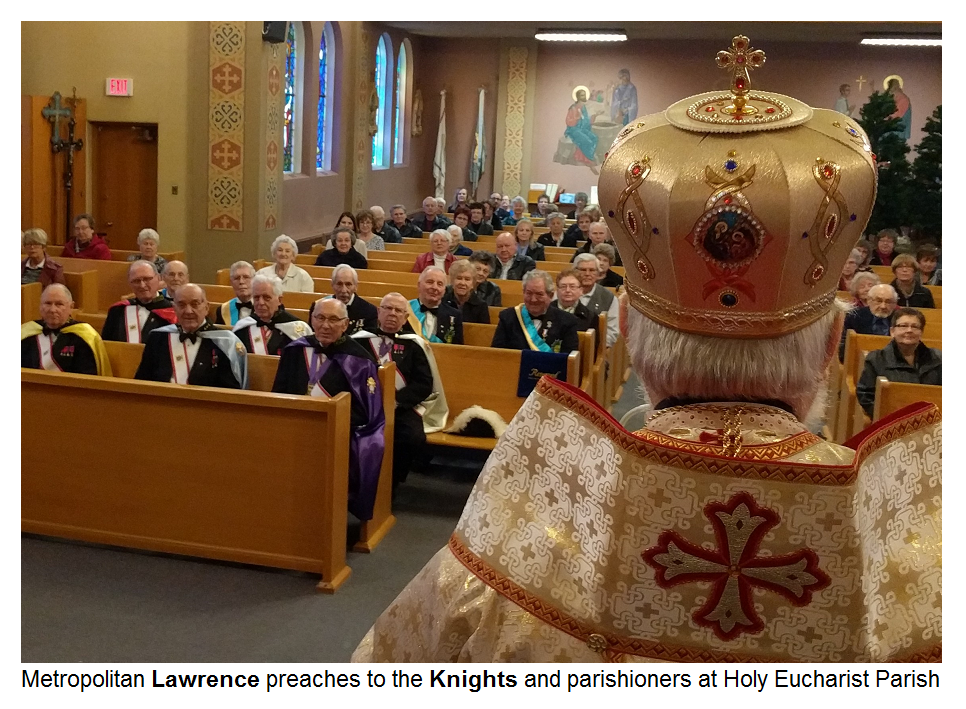 restored by having them completelly reguilded. They also donated a Bishop's throne and two concelebrants' chairs. After being consecrated prior to the Divine Liturgy, one of the chalices was already used at the Liturgy. The parish branch of the Ukrainian Catholic Brotherhood of Canada also formed a colour party for the special occasion. [It was also discovered that the Brotherhood president Ron Aftanas was celebrating his birthday... His Grace happily added him to the Mnohaya Litas at the end of the Liturgy.]
The parish branch of the Ukrainian Catholic Women's of Canada served a wonderful lunch afterward in the Church auditorium. They surprised the parish priest, Fr. Michael, with a huge birthday cake as his birthday had just passed on (Julian Calendar) St. Michael's Day. Parish Pastoral Council Chairperson, Mr. John Petryshyn, welcomed the Metropolitan and spoke at the gathering.
---