MEMORIAL SERVICE
August 12, 2016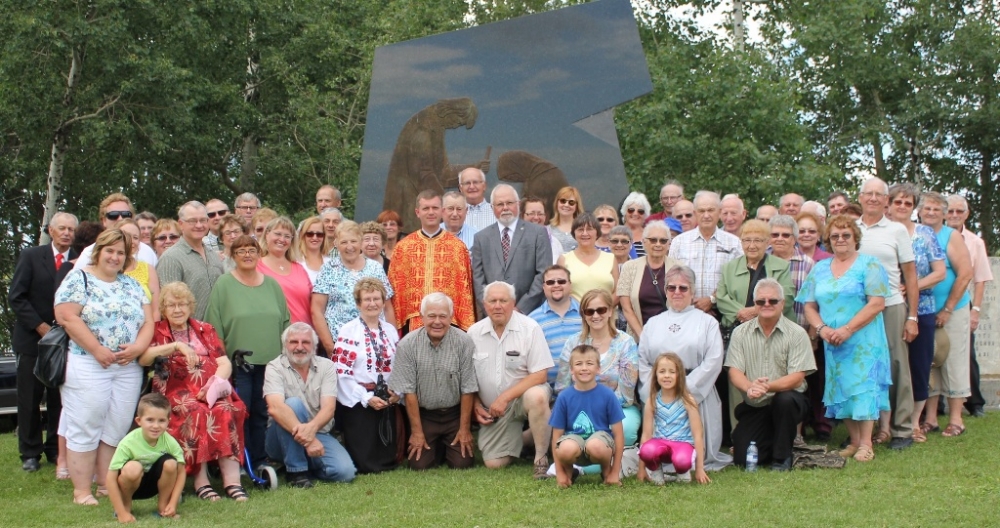 This year we celebrate the 125th Anniversary of Ukrainian Immigration to Canada. Parkland Ukrainian Pioneer Association remembered the pioneers by having their annual Mass Grave Service. On July 24, 2016 many people attended the service remembering the tragedy that occurred in May 1899. During the wet, cold spring of 1899 at Patterson Lake, pioneer families were dropped off in this area and stayed in tents waiting for their designated land to be surveyed. During this time Ukrainian community lost 42 children and 3 adults to scarlet fever.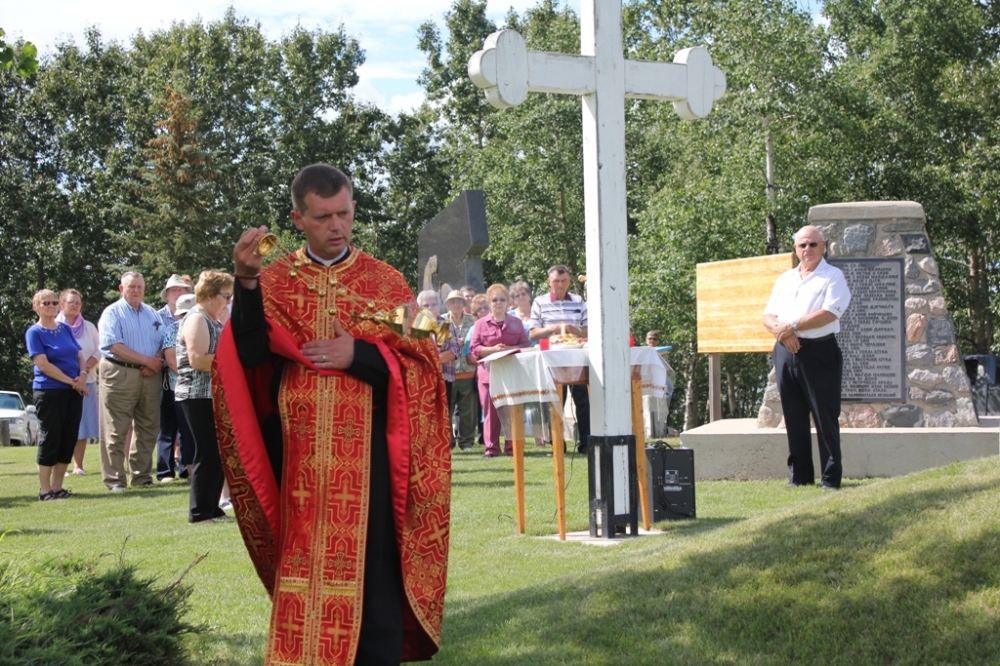 Fr. Mykhaylo Khomitskyy from the Ukrainian Catholic Church officiated the memorial service. Special guest in attendance was MP Robert Sopuck, who spoke on the importance of remembering and paying tribute to the pioneers, who braved and challenged the many hardships by coming to a new country and paving the way for a better future for the next generation.
After the service, Parkland committee served a delicious supper at Olha.
Sylvia Shawaluk
---