MOTHER OF LOCAL RELIGIOUS SISTER REPOSES IN THE LORD
May 23, 2023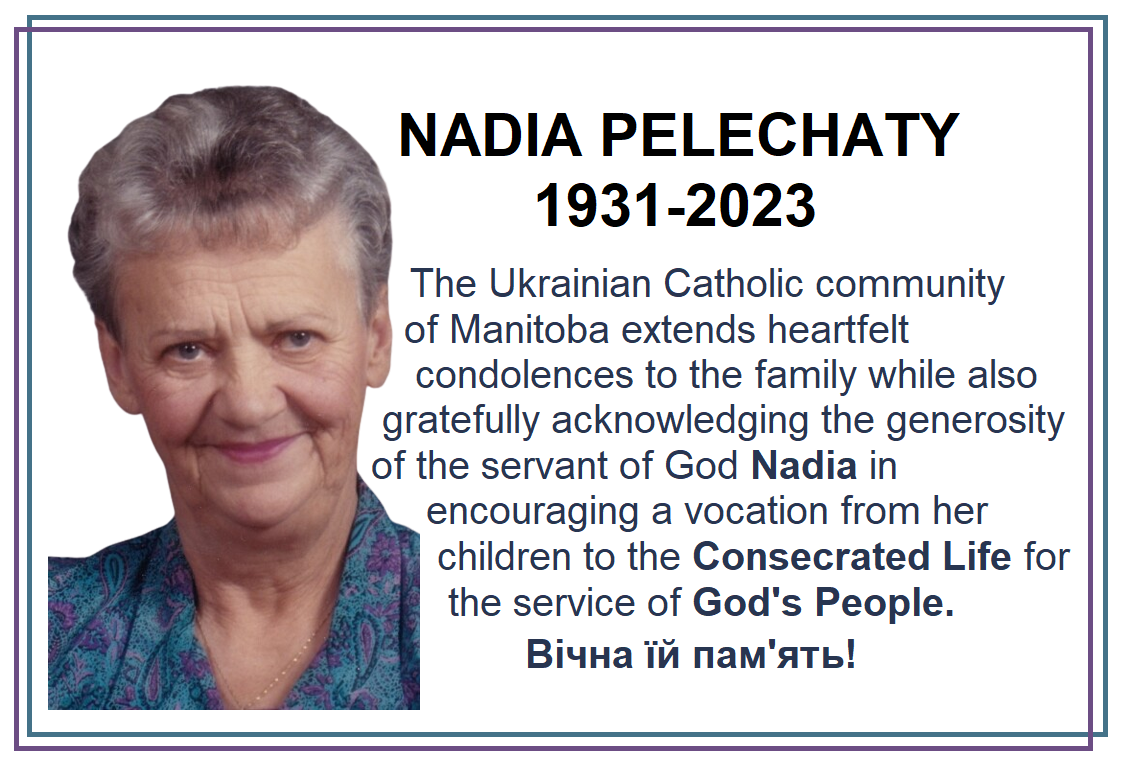 The servant of God, Nadia (
Maksymetz

) Pelechaty, the mother of Sister Darleane Pelechaty, SSMI and Marilyn Kozar and their families, reposed in the Lord while residing at Winnipeg's Bethany Home with the Sisters Servants of Mary Immaculate
Funeral Liturgy will be at St. Joseph's Ukrainian Catholic Church, 250 Jefferson, Winnipeg on Friday, May 26 at 10:00 am. Live streaming is available through Korban website.
Interment at Ethelbert Cemetery on Saturday, May 27 at 11:30 am.
An extensive obituary may be read on the website of the Korban Funeral Chapel, which is taking care of the funeral arrangements.
Donations in Nadia's memory may be made to Lubov Foundation - SSMI - Bethany Home.
---