EASTER 2023 AT THE CATHEDRAL
April 19, 2023
EASTER 2023 AT THE CATHEDRAL
ВЕЛИКДЕНЬ 2023 РОКУ НА НАШОМУ МИТРОПОЛИЧОМУ КАТЕДРАЛЬНОМУ СОБОРІ ВІННІПЕГУ
"O day of Resurrection! Let us beam with festive joy!"
These words from The Paschal Canon rang true as bells were ringing and voices were singing "Христос воскрес!" at Sts Volodymyr and Olga Ukrainian Catholic Metropolitan Cathedral. Beaming with the festive joy of Christ's Resurrection, over 2,000 faithful filled the Cathedral between the two Divine Liturgies on Sunday, April 16.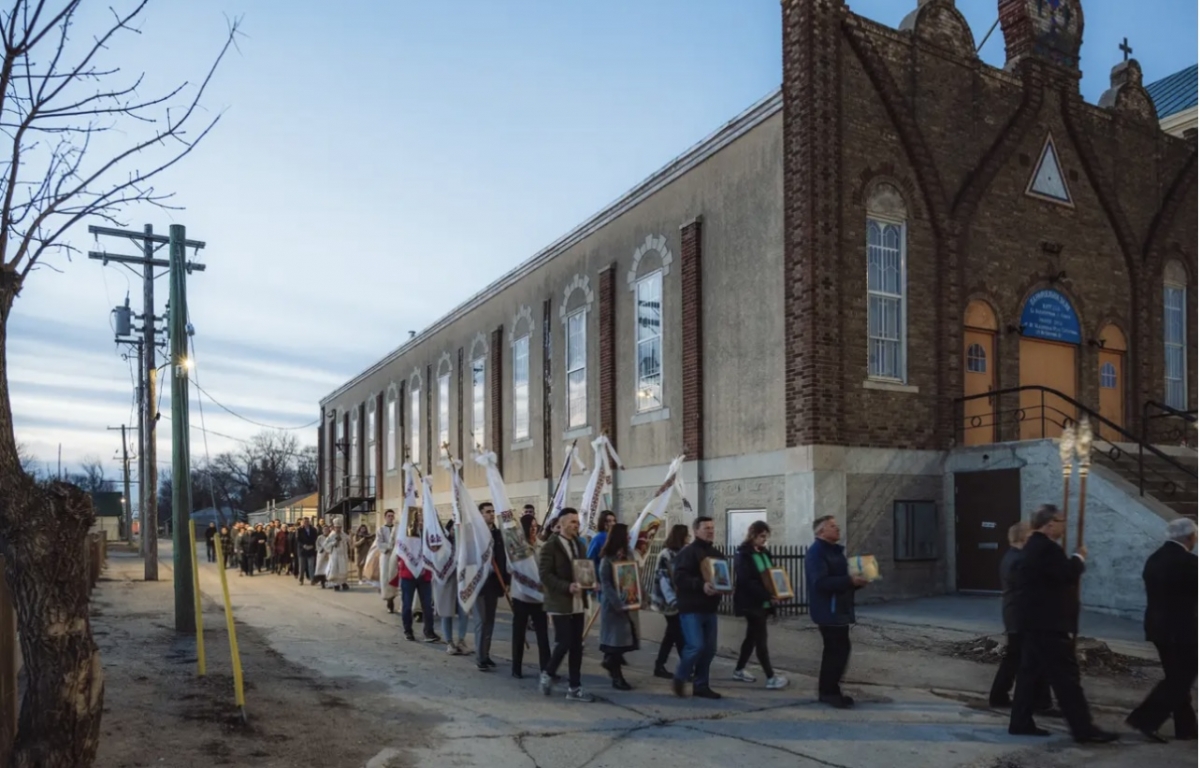 After the Holy Week services, which included the Blessing of Chrism at the Vesperal Liturgy of St. Basil the Great on Holy Thursday, as well as Winnipeg's Hoosli Men's Choir leading the responses to Jerusalem Matins on Great and Holy Friday, the Cathedral Parish prepared to celebrate the Feast of Feasts - Pascha - according to the Julian calendar.
As the smell of Easter fare from the multitude of baskets competed with (or perhaps, complimented) the smell of incense burning in the kadylo, the Paschal services began with Nadhrobne on Holy Saturday at 5:00 pm, followed by Resurrection Matins and a Hierarchical Divine Liturgy at 6:00 am on Pascha. Bishop Andriy Rabiy led the faithful in prayer, accompanied by Archbishop-Emeritus Stefan Soroka, Fr. Ihor Shved, Fr. Bohdan Lukie, Fr. Mykhaylo Khomitskyy, Fr. Volodymyr Vintoniv (Ivano-Frankivsk), and Protodeacon Stefan Tyrawski. A second Divine Liturgy began at 10:00 am with faithful filling the church, ultimately being directed to the choir loft or to stand in the narthex as all pews had been occupied.
With the war in Ukraine still ongoing, this was the first Easter in Canada for many. Words of Christ's triumphant victory over death, and what that means in light of the war in Ukraine, were common in homilies both in Winnipeg and Kyiv on Pascha. In his Paschal homily, Patriarch Sviatoslav addressed the faithful in Kyiv, saying, "Today, we see and know that the power of the victorious Christ is, and will continue to be, the life force of the Ukrainian people. This power will give us the strength to triumph over those who seek to deprive us of our right to life and existence. And we will defeat him because Christ is risen!" In Winnipeg, Bishop Andriy focused on a message of hope, saying "Indeed, He restored hope to His apostles with His Resurrection and He restored hope to all of us in His Resurrection". [watch homily HERE beginning 1:50:15]
Following the second Divine Liturgy, the Cathedral hosted a "Paschal Breakfast - Великодній сніданок" for those who would otherwise be by themselves, or not have the opportunity to have a traditional Paschal meal. Through a generous food donation from M&S Meat Market, accompanied by dishes brought by attendees, over 100 people came together to enjoy fellowship and food.
Thank you to Bishop Andriy, Archbishop Emeritus Stefan, the clergy, parishioners and volunteers who came to rejoice in and celebrate Christ's Resurrection.
Христос воскрес! Christ is Risen!
Br. Alex Pankiw
Photos: Severyn Shved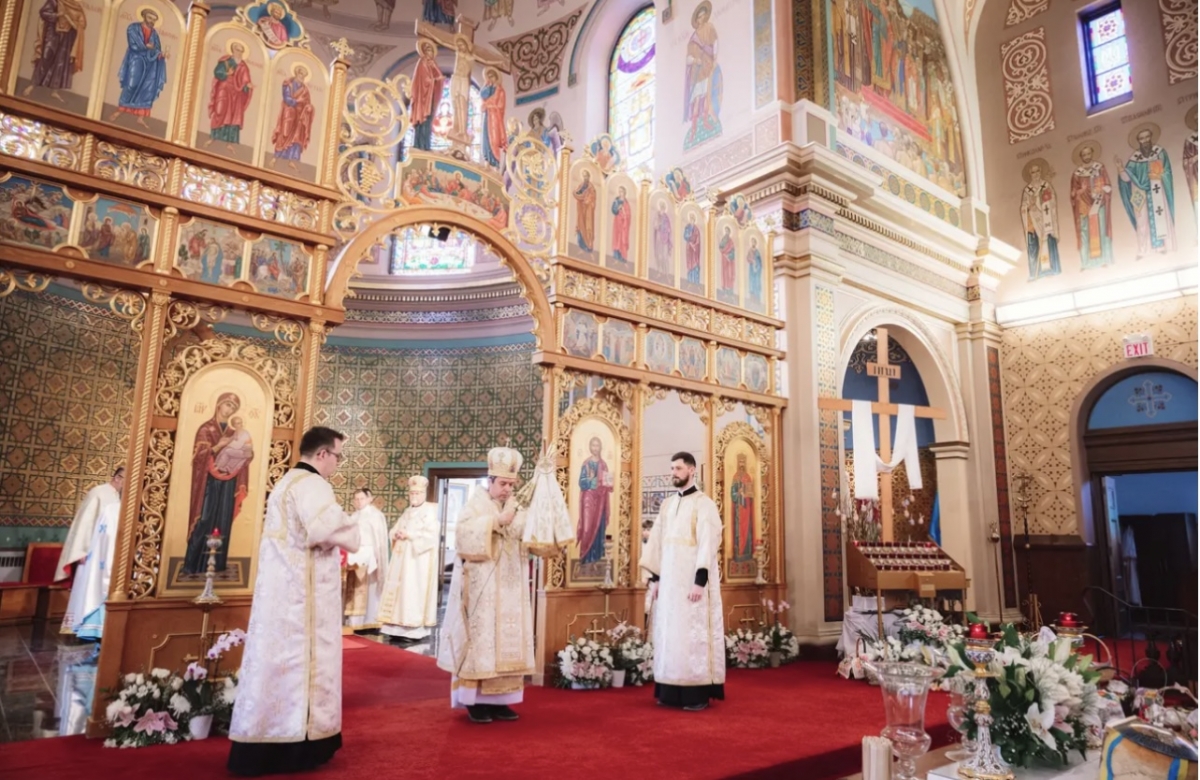 ---