ОСОБЛИВА НЕДІЛЯ НА НАШІЙ ПАРАФІЇ В МОРДЕНІ
December 21, 2022
SAINT NICHOLAS VISITS THE UKRAINIAN COMMUNITY IN MORDEN!
19 грудня було особливим для парафії Всіх Святих Українського Народу, місто Морден. І не лише через очікування діток на прихід Святого Миколая. В цей день ще одне новонароджене дитятко прийняло Христа у своє життя, а наша громада зросла на ще одного маленького парафіянина. Вся громада була запрошена на особливе Таїнство Хрещення Тимофійка. Опісля Літургії з хрестинами, ми продовжили гостини у парафіяльному залі, де на діток очікував дуже особливий гість - Святий Миколай з своїми помічниками-ангеликами. Дітки мали нагоду поспілкуватись із Святим: розповідали як провели цей рік, чи були чемними, слухались батьків, а також тішили всіх своїми віршиками та колядками. Спеціальна поштова служба Святого продовжила розвозити пакуночки й тим діткам, які не змогли прийти на свято до церкви. Цьогоріч аж 33 дитинки нашої парафії отримали солодкі дарунки від Миколая.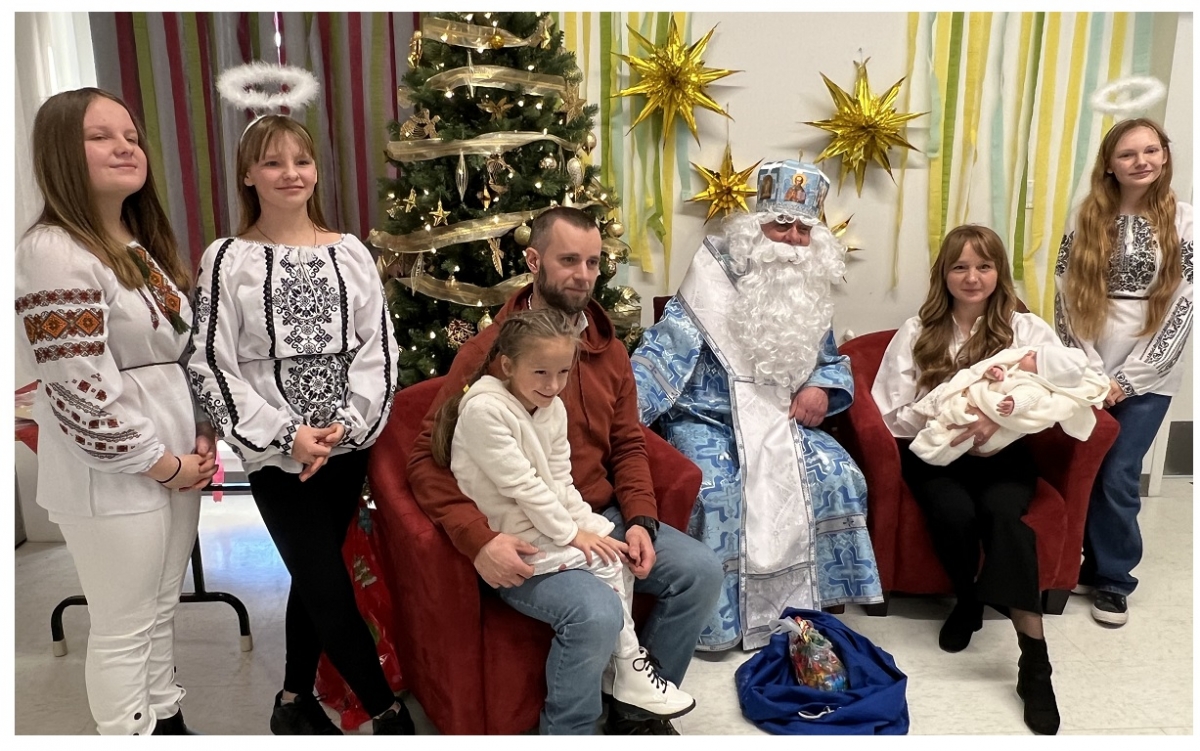 Дякуємо Святому, що знайшов час у своєму щільному графіку відвідати нашу морденівську парафіяльну родину. Дякуємо Отче Михайле за те, що приїжджаєте до нас за будь-якої погоди та стану доріг. Дякуємо Богу за дар життя новонародженого Тимофія.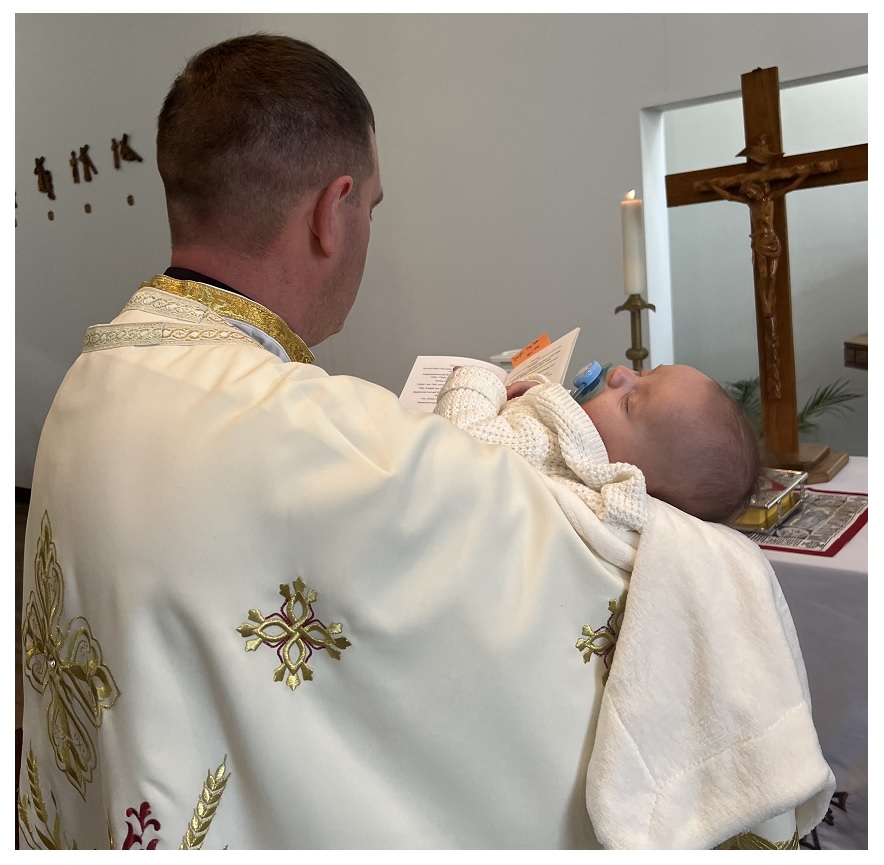 It was a very special day for All the Saints of Ukraine Parish in Morden last Sunday, December 19th. And not only because of the kids waiting for Saint Nicholas coming. This day one more newborn boy accepted Christ in his life, and our parish got a new baby parishioner. All parish was invited to a very unique and special Sacrament of Baptism. After Liturgy with the christening, we continued the celebration in the church hall where a very special guest was waiting for the kids. Saint Nicholas with his angels came that day to visit our kids. All the kids had an opportunity to chat a bit with St. Nickolas and let him know how they spent last year: whether they behaved well or not, did they help their parents with chores, also kiddos prepared some poems.
After the celebration, Special Heaven Delivery Service brought gifts to those kids who weren't able to make it to the church that day. This year 33 kids from our parish got special gifts from St. Nicholas.
Thank you St. Nick for coming despite your tight schedule. Thank you Father Mykhaylo for taking to the highways to our parish in any weather. And thank you God for the gift of life of Tymofiy.
---