FATHER OF HIS BEATITUDE SVIATOSLAV REPOSES IN THE LORD
December 6, 2022
YURYJ SHEVCHUK DIES IN U.S.; BURIAL PLANNED FOR HOME CITY OF STRYJ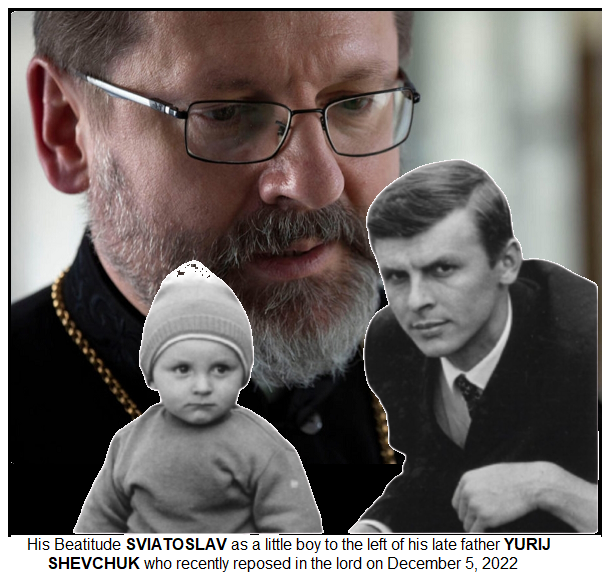 ВІЧНА ЙОМУ ПАМ'ЯТЬ!
The Archbishop of Winnipeg, His Grace Metropolitan Lawrence Huculak together with all the Faithful of the Archeparchy of Winnipeg expresses their condolences to His Beatitude Sviatoslav, his brother Fr. Vsevolod and all the family on the passing of their father, Yurij Shevchuk.
Yurij Shevchuk reposed in the Lord on December 5th, 2022, while visiting his son, Rev. Vsevolod in the United states. He died at the age of 79 at the Summa Health Centre in Akron, Ohio.
A funeral parastas will be held on December 8th at Holy Ghost Ukrainian Catholic Parish church in Akron. A Funeral service will be held at a later date, as well as interment, at a cemetery in the city of Stryj in Ukraine.
See a memorial video of images from the life of Yurij Shevchuk posted on the website of the UGCC...
---