RURAL PARISH COMMUNITY PARTNERS RAISED FUNDS FOR UKRAINE
April 28, 2022
On Saturday, April 9 in the town of Russell, a fundraising dinner was hosted by a group of community partners which included Dormition of the Mother of God (St. Mary) Parish in Russell. The event was an overwhelming success and brought in $90,000 which was then passed on to the Canada Ukraine Foundation for humanitarian aid in Ukraine.
In early March, Tina Diores from the Westman Immigrant Services - Russell Office reached out to Fr. Jay Korban, pastor of the Rossburn Ukraianian Catholic Pastoral District, and Rev. David Howell, pastor of the Knox United Church in Russell to initiate a fundraiser for Ukraine. A committee was quickly assembled with a number of other individuals in the community, and a Dinner for Ukraine was being planned to help raise funds for humanitarian aid. Over time, the idea for a small dinner fundraiser grew into a much larger dinner with big goals.
In the end, the dinner was a sold out event for 650 people, with roughly 500 people in attendance at the George P. Buleziuk Community Hall. The rest of the tickets were for take-out and delivery options. Everyone enjoyed a delicious meal that included both Filipino & Ukrainian cuisine. The community came together from far and wide to ensure that all the food was hot and ready for all the meals that needed to be served.
The Filipino Association in Russell & Rural Manitoba led by Tina Diores cooked and prepared all the Filipino food.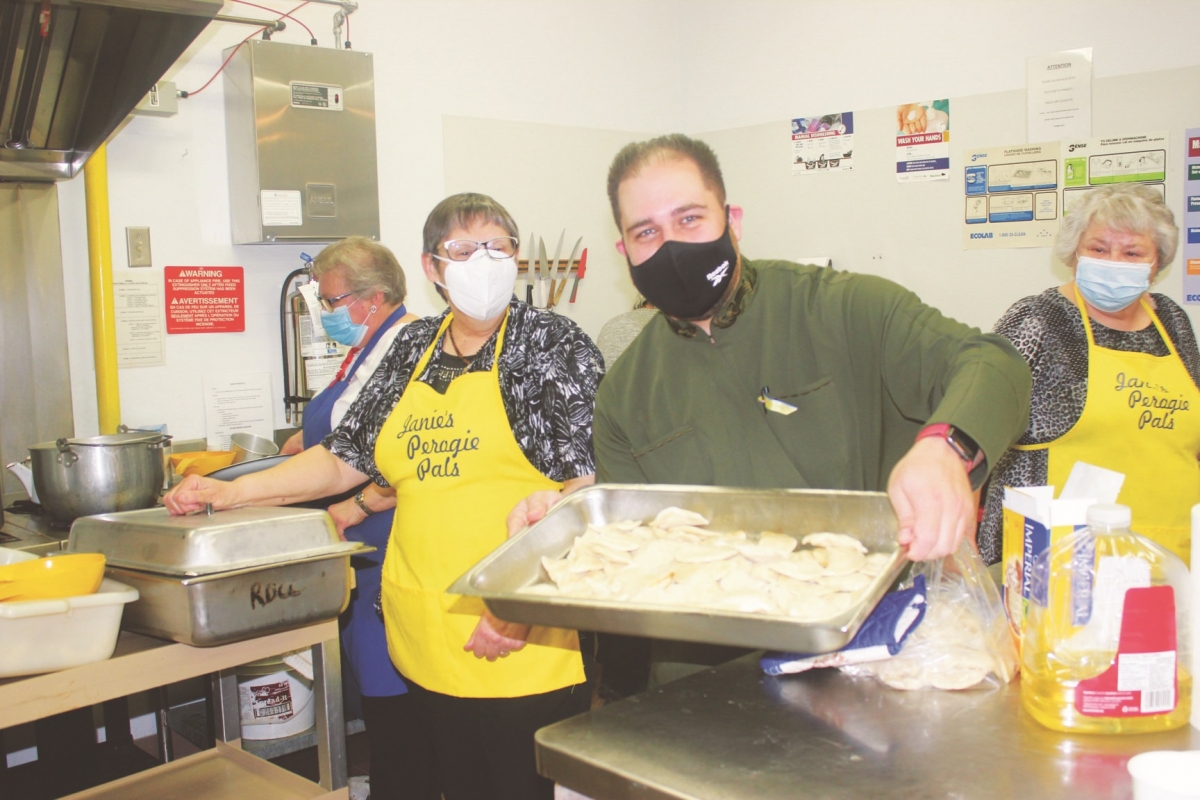 While the parishioners of St. Mary Parish pinched over 2600 perogies for the event. Koulbasa & holubtsi were provided by local businesses in Oakburn, MB.
The event brought together the whole community of Russell and beyond and everyone enjoyed and evening full of good times, entertainment and one common goal: to come together to show support for Ukraine. The event started with a video about the rich culture and history of Ukraine and what is currently happening throughout the country.
Fr. Jay welcomed everyone and Rev. David led an opening prayer. Fr. Jay then sang the Ukrainian anthem and Samantha Diores sang the Canadian anthem. Dinner was then served.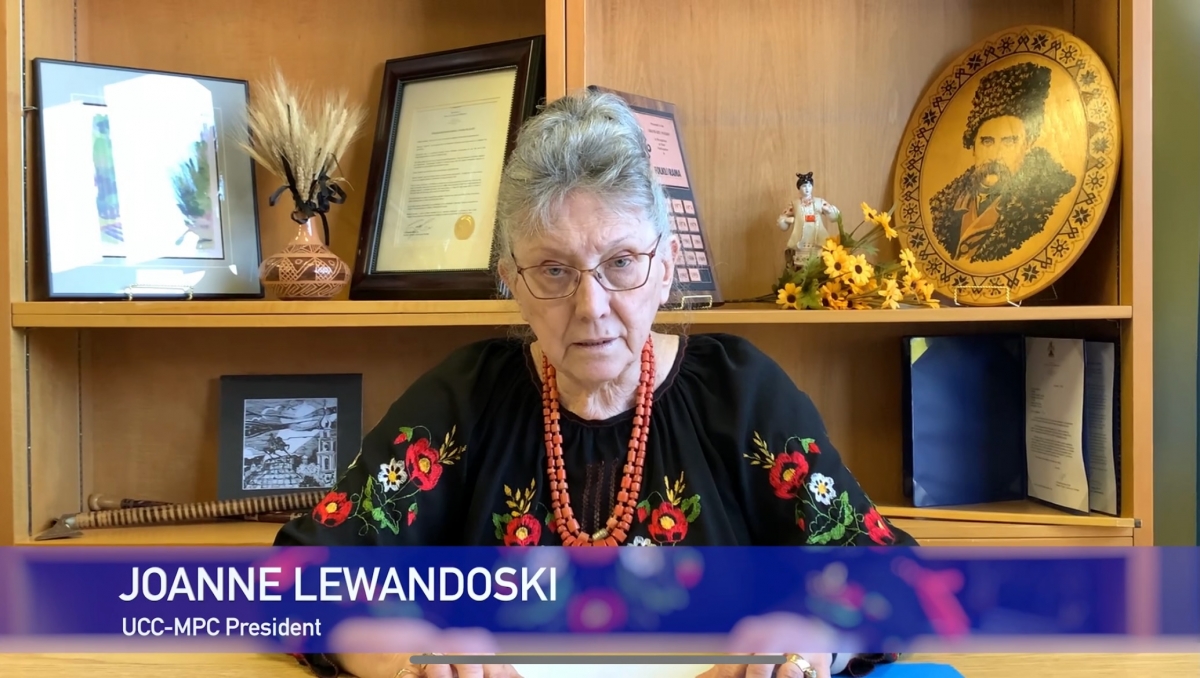 During dinner, video greetings were brought to those in attendance from Joanne Lewandosky, president of Ukrainian Canadian Congress-Manitoba Provincial Council and the Honourable Larisa Galadza, Ambassador of Canada to Ukraine.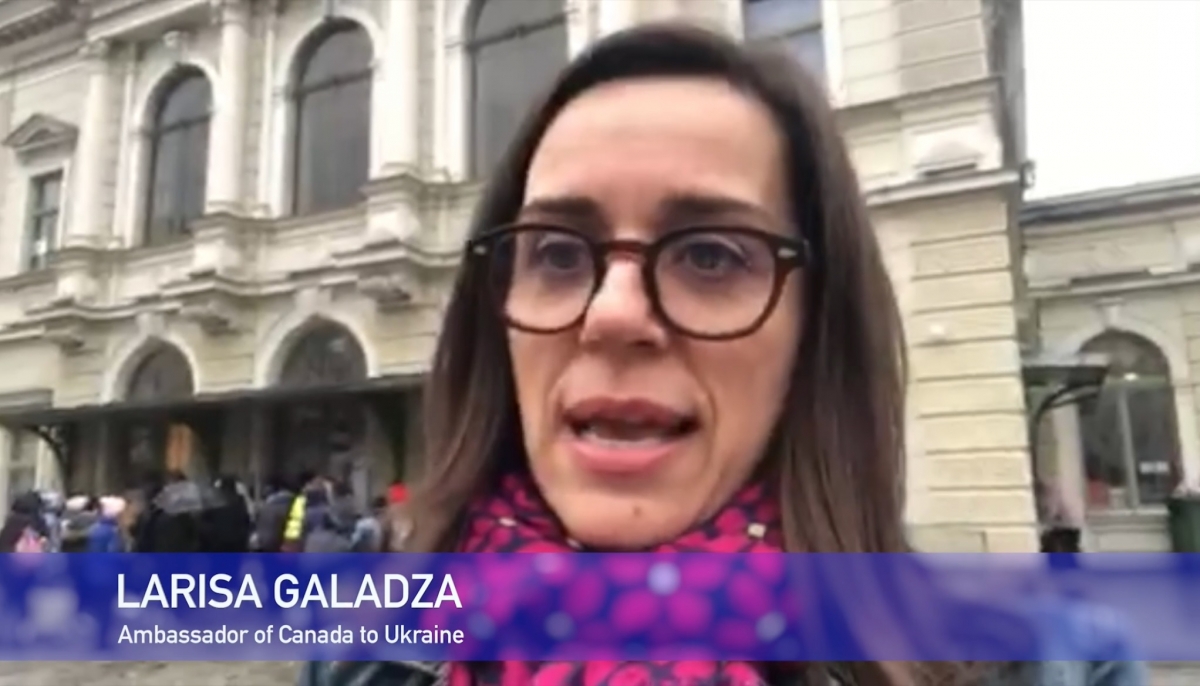 Later on, an elder from Waywayseecappo First Nation helped to welcome a family from Ukraine to Binscarth, MB.
They were presented and wrapped in a traditional star blanket. Olga comes with her kids to be with her brother, while her husband remains behind in Ukraine with the military.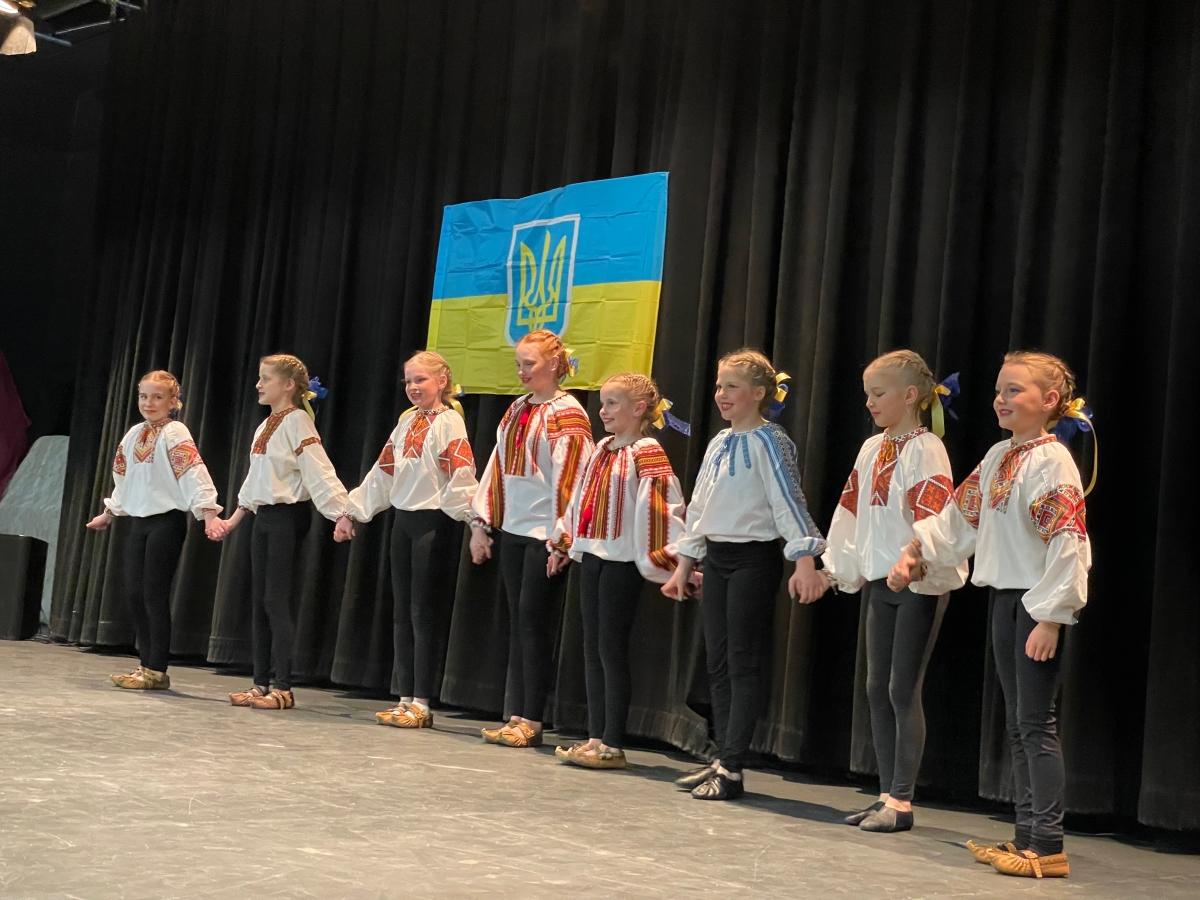 The event included performances from the local Yachminka Dance Group, and singer, Van Hamilton. The event concluded with a live auction of over 20 items! A silent auction was also available with equal amount of items. By the end of the night, between the two auctions, ticket sales and a large number of very generous donors, $90,000 was raised! The planning committee was overwhelmed by the show of support and was very well pleased with the final amount that was sent to the Canada Ukraine Foundation for humanitarian aid.
Special thanks go out to Tina Diores, Rev. David Howell, Fr. Jay Korban, Hannah Holt, Becky Flundra, Brittany Pushka, Taneal Semeniuk, Len & Margie Derkach, Evelyn Kuz, Elaine Moshandz and countless others that helped to make this event such a huge success! May God bless everyone and their generosity and may He bless and protect the whole nation of Ukraine!
Rossburn Ukrainian Catholic Pastoral District
---