POPE-EMERITUS BENEDICT TURNS 95
April 16, 2022
POPE EMERITUS BENEDICT XVI CELEBRATES 95TH BIRTHDAY NINE YEARS AFTER GIVING UP THE CHAIR OF PETER
Pope Benedict XVI shocked the world when, on 11 February 2013, he announced his intentions to retire from office. The world watched amazed and somewhat perplexed as his helicopter rose into the air from the Vatican on 28 February 2013 and carried him to the Papal summer residence at Castel Gondolfo outside the city of Rome. Since then, with few exceptions, Pope-Emeritus has kept a fairly low profile not wanting to overshadow the pontificate of his successor Pope Francis.
An Easter Challenge and Meditation...
In one volume of his Jesus of Nazareth series entitled 'Holy Week: From the Entrance into Jerusalem to the Resurrection' (2011) then Pope Benedict wrote these words that also challenge us to explain the resurrection...,
"What actually happened? Clearly, for the witnesses that encountered the risen Lord, it was not easy to say. They were confronted with what for them was an entirely new reality, far beyond the limits of their experience. Much of the reality of the event overwhelmed them and impelled them to bear witness, it was still utterly unlike anything they had previously known. Saint Mark tells us that the disciples on their way down from the mountain of the Transfiguration were puzzled by what the saying of Jesus that the Son of Man would "rise from the dead" could mean (9:9-19). And indeed, what does it mean? The disciples did not know, and they could find out only through encountering the reality itself..."
На многі і благі літа, Святіший Отче!
Happy Birthday, Holy Father!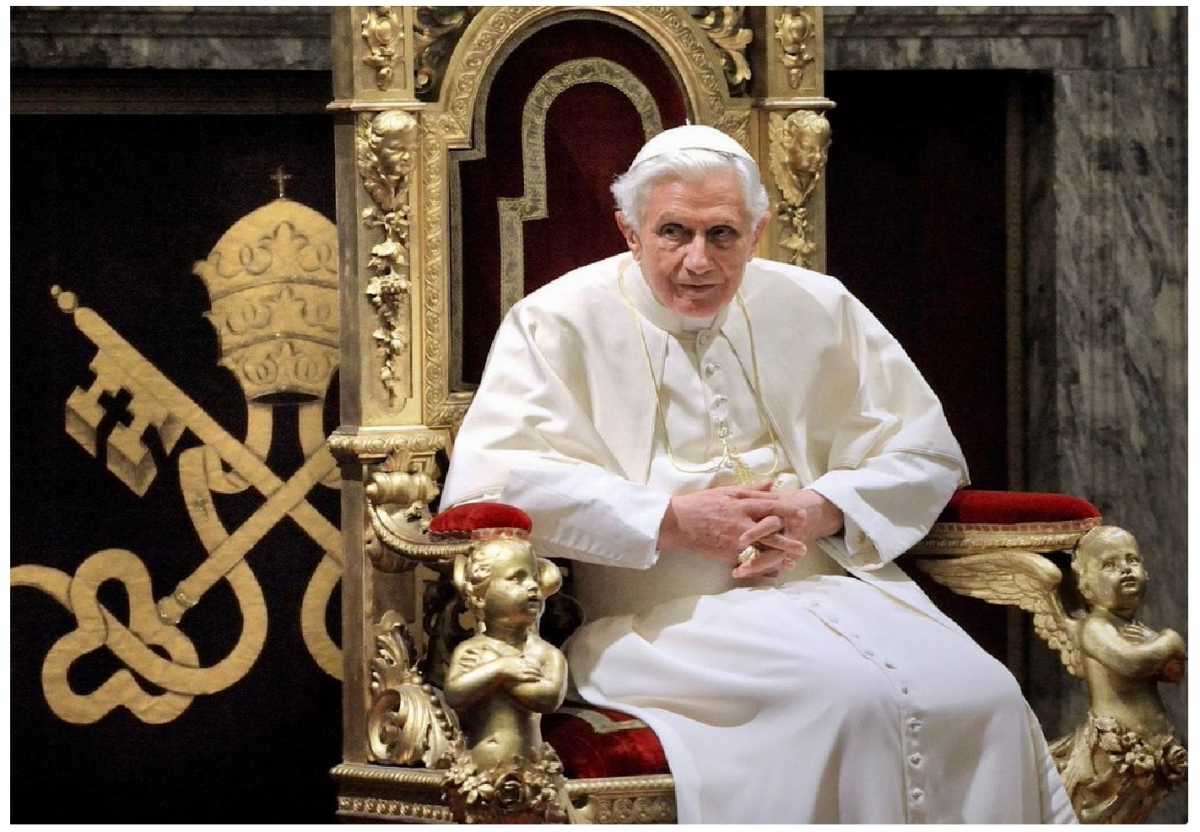 ---