CATHEDRAL WELCOMES REFUGEES FROM WAR-TORN UKRAINE
April 15, 2022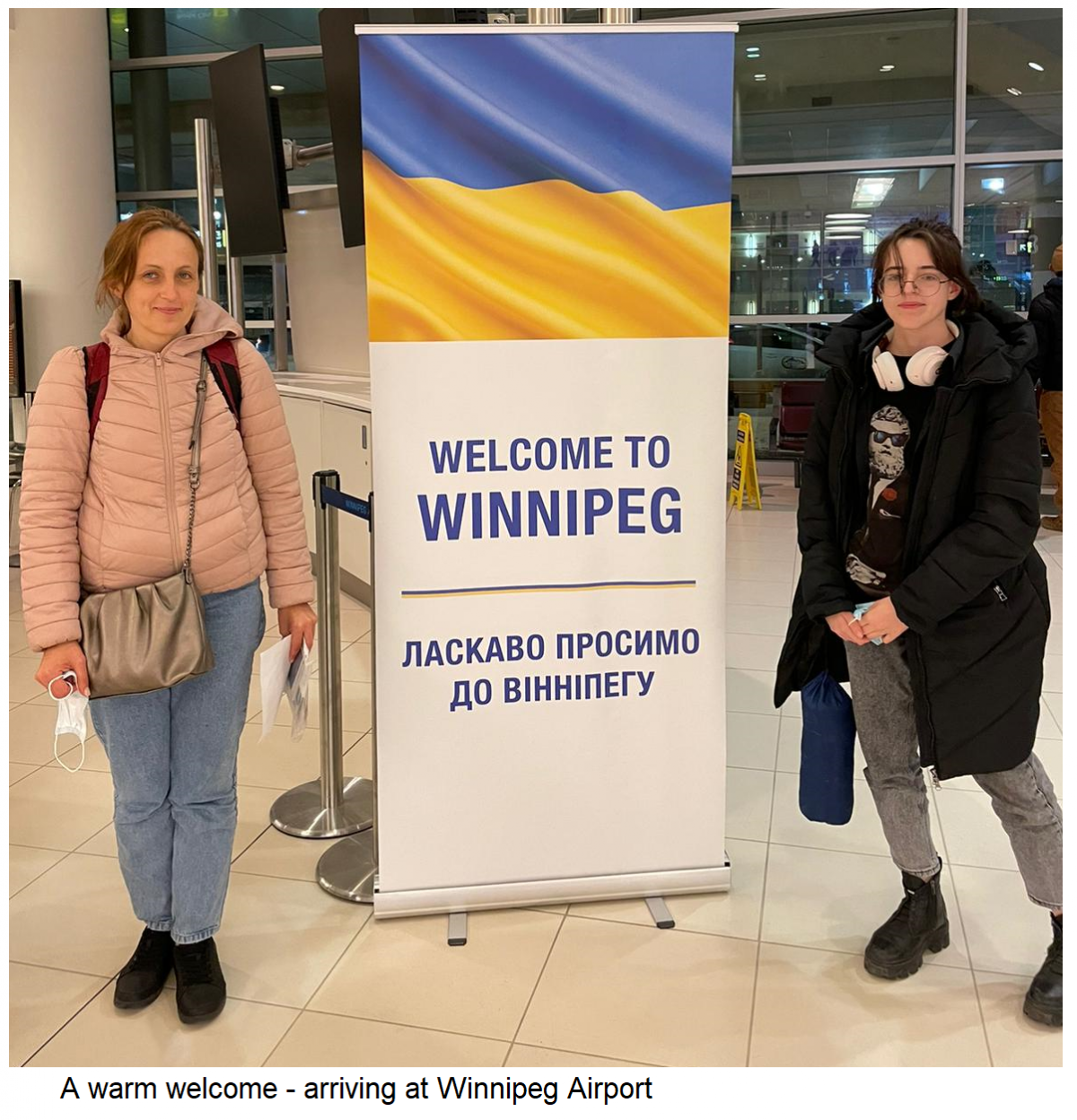 STS VOLODYMYR AND OLHA CATHEDRAL: NEVER A DULL MOMENT
Winnipeg's Ukrainian Catholic Metropolitan Cathedral of Sts Volodymyr and Olha, always a pretty active parish, has been going non-stop since Russia launched its brutal invasion of Ukraine in late February. The very first night of the war, people gathered at the Cathedral to pray with their Pastor, Cathedral Rector Fr. Ihor Shved. This is a prayer that has been going continuously via livestreamed programs and a string of regular in-person liturgies and events.
Aside from prayer, the Cathedral parish community - thanks to both the long-time and the many newcomer parishioners that have made the parish their home - have been raising a great deal of funds and humanitarian aid to help people in Ukraine and the millions of refugees that have been forced to flee for their lives. They have donated funds and humanitarian goods generously and have held successful fundraiser events. They have even managed to attract some of Canada's first refugees that have made their way to Winnipeg. In fact, just the other day, they met two more - a mother and daughter - at the Winnipeg airport to welcome them to their parish. The Parish is very grateful to the Saint Josaphat Selo Villa across the street that agreed to a very kind arrangement by which some refugees may be accommodated by the Cathedral.
Besides the seemingly day-and-night focus on helping the people of Ukraine, the Cathedral Parish is also preparing for Easter. They have a full schedule of the amazing Passion Week services that have inspired the Ukrainian soul since ancient times. They have held Pysanky (Easter Egg) workshops that have attracted parishioners and non-parishioners alike, with non-Ukrainians among them as well that want to learn the amazing craft of designing Pysanky that become family heirlooms.
In spite of typical parochial challenges, the Cathedral Parish has been experiencing a refreshing revival as of late. During the pandemic, they developed one of the most sophisticated livestreaming services and they remodelled and re-opened the Parish Chancery adjacent to the Cathedral that has become a focal point for the cathedral as well. Under the leadership of the former Cathedral Rector, Mitred Archpriest Monsignor Michael Buyachok, much work was done within the Cathedral itself. The parishioners and every visitor can't help but be inspired by the beauty and majesty of the grand church. In fact, beginning this week, the Cathedral will experience Palm Sunday (according to the Julian Calendar) followed by Passion Week. His Grace Metropolitan Lawrence Huculak, being the Archbishop of Winnipeg, intends to lead several of the liturgies at the Cathedral during this particularly holy season of the year.
---