HEAD OF UKRAINIAN CHURCH ENCOURAGES FAITHFUL ON FEAST OF ANNUNCIATION
April 7, 2022
ANNUNCIATION MESSAGE OF HIS BEATITUDE: MACABRE REVELATIONS, BUT WORDS OF ENCOURAGEMENT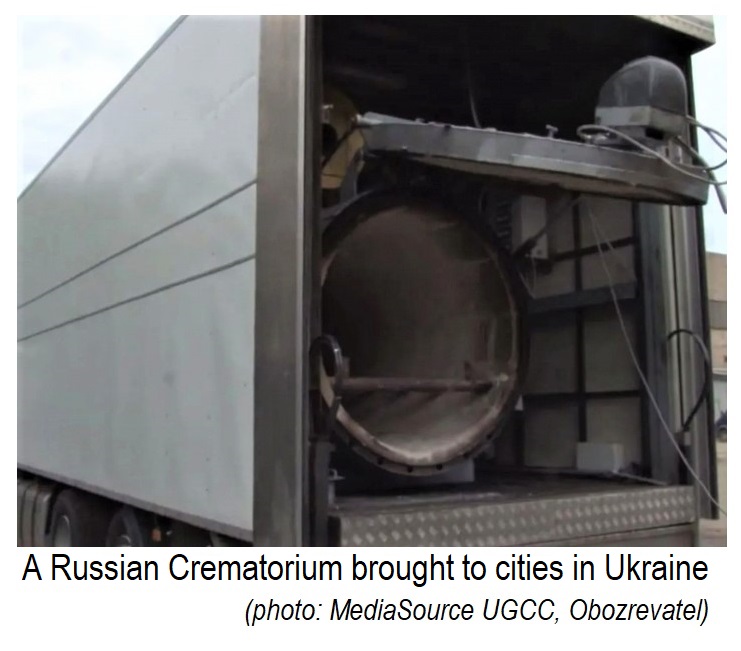 It was revealed yesterday that Russia, along with its artillery, missiles and heavy weapons, brought mobile crematoria to Mariupol, where they are burning the bodies of innocent civilians that are killed day and night. His Beatitude, Sviatoslav, the Father and Head of the Ukrainian Catholic Church, spoke about this in his daily wartime address on the 43rd day of war waged by the Russian Federation against Ukraine.
"Europe saw this type of crematorium near civilian cities only during World War II in places like Majdanek, Auschwitz and other infamous Nazi concentration camps. The smoke of the crematorium is rising again to the heavens from the land of Ukraine," His Beatitude solemnly noted.
Despite everything, the Head of the Church stressed that Ukraine continues to struggle. Even more, Ukraine is fighting for the right to life and respect not only for its own children and its people, but also for everyone in today's turbulent world.
Today in Ukraine we celebrate the Annunciation of the Blessed Virgin Mary, (Julian Calendar) which our Byzantine tradition calls the beginning of our salvation.
The Feast of the Annunciation during the war... "Today it is the beginning, that is, the source, the salvation of the Ukrainian people from the murderous Russian hand. These days, Ukraine and the world are shaken once again, at the revelation of war crimes of the Russian invaders," His Beatitude Sviatoslav added.
The head of the Church is convinced that this ideology of the final solution, i.e. the destruction of the Ukrainian people, numbering almost sixty million, repeats the Nazi patterns of death, to pave the way for a new order.
"But we, seeing those two logics - the Divine and the human... the logic of life and the logic of death - still adhere to the logic of the Divine power and ask: Lord, let the Holy Spirit descend on us. May the power of the Most High overshadow us!" prayed the spiritual leader and added: "And as after the Annunciation the Virgin Mary hurried to the aid of Elizabeth, we ask on this feast day: save us, hurry to help Ukraine, so that the power of the Most High would save Ukraine's future and that of the world!"
Watch the message of His Beatitude here:
---