PRAYER FOR PEACE IN UKRAINE - THIS SUNDAY
January 23, 2022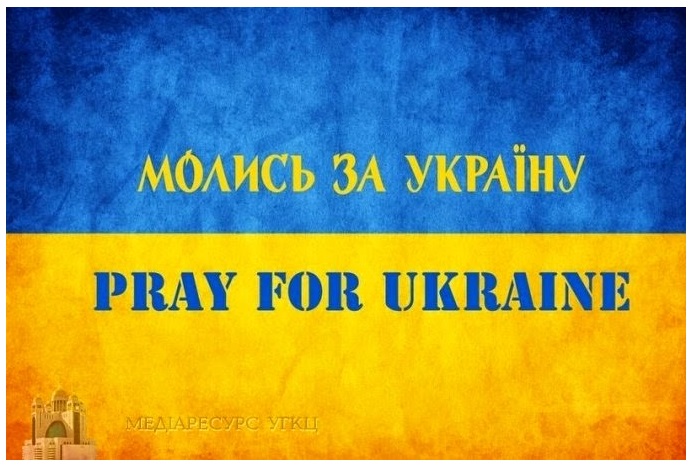 Metropolitan Lawrence to lead Prayer for peace in Ukraine at Sunday Liturgy
The Archbishop of Winnipeg, His Grace, Metropolitan

Lawrence Huculak

,will be leading a Divine Liturgy at the Cathedral of Saints Volodymyr and Olha in Winnipeg on Sunday 23 January 2022. Although the in-person attendance will very limited, he invites all the Faithful of the Archeparchy throughout Manitoba to join if they can online via livestreaming or at least be united in prayerful spirit at that time. In fact, the invitation is extended to all persons of good will to also join in the prayer.
During the service particular petitions for peace will be offered and His Grace will deliver an appropriate sermon and all those participating will raise their hearts and voices in a specific prayer proposed by the Ukrainian Catholic Synod of Bishops some time ago (see below).
All are invited to join online via the Cathedral's

YouTube

channel available

[

HERE

]
The proposed time for the special Liturgy for Peace will be on Sunday, 23 January 2022 at 11:00 AM
"May the Lord protect and save our beloved Ukraine"
__________________________________
PRAYER FOR UKRAINE
O Lord of Heaven and Earth!
You sent your Only Begotten Son, Jesus Christ, to bring peace and harmony to your people on earth. Hear our prayer, we beseech You, for the gift of peace for our brothers and sisters in Ukraine who struggle to make their voices heard for a better political, economic and social future. Help them stop the violence and blood shed as they struggle for their democratic rights in peace and Christian charity.
God of our Ancestors!
Protect your Holy Church in our ancestral land. After many years of underground existence and secular control, grant that the Church leaders may continue to profess their faith publically, standing with the people in prayer on the streets and squares of the nation. Help your Church proclaim to all that indeed: "God is with us!"
Heavenly King!
Pour forth your gift of holy wisdom upon the people of Ukraine so that after many years of subjugation by outside powers, they can continue their journey down the road to self-determination, guided by honest political leaders. Together may they build the just society that our people long for.
By your grace, and through the intercession of the Holy Mother of God and all the saints of Ukraine, may the people of Ukraine find pride and joy in their nation so that they may give You unending praise: Father, Son and Holy Spirit, now and forever and ever.
AMEN!
---