NEW PRIEST FOR GILBERT PLAINS AND DISTRICT
September 25, 2021
PRIEST FROM UKRAINE BEGINS FIRST PASTORAL APPOINTMENT IN THE ARCHEPARCHY OF WINNIPEG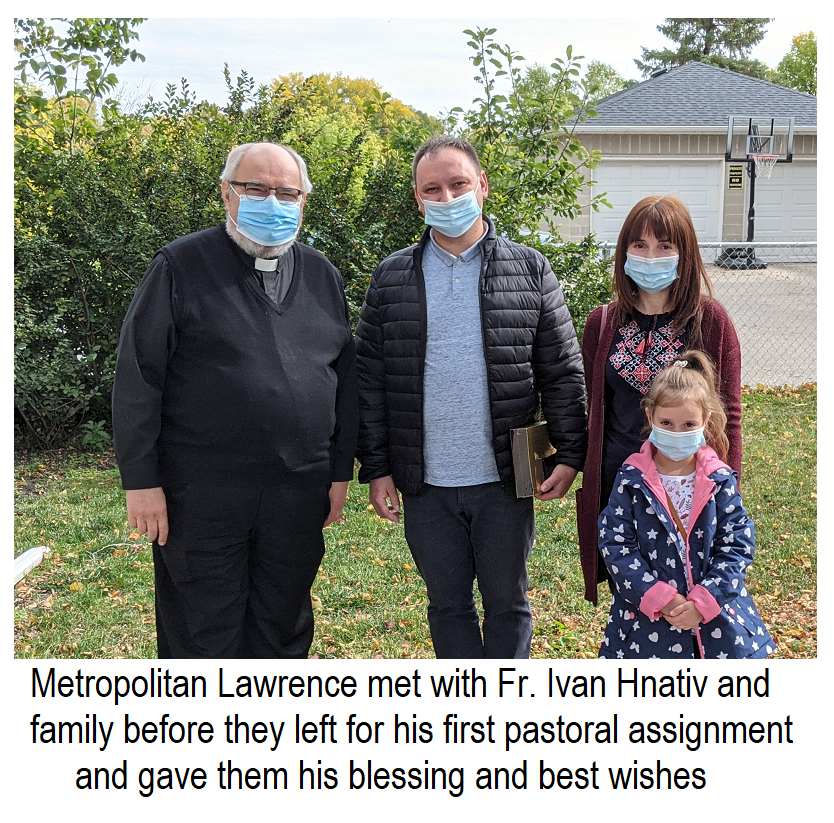 Father Ivan Hnativ is a priest of the Sambir-Drohobych Eparchy in Ukraine. He spent a bit of time in different Manitoba parishes almost two years ago to see if Canada was a place where he could serve and live. He was finally able to return, this time with his family. He would have come sooner, but the pandemic restrictions slowed that move until now. He arrived in Winnipeg with his wife Iryna and daughter Anastasia arrived last week and managed to get all the "paper work" done (registering with government agencies, etc.) in record time. He decided not to delay his arrival at his parish district where he could have his first Divine Liturgy already this Sunday!
The Archeparchy was able to offer Father Ivan the use of a good used car to get him started. By noon on Saturday 25 September 2021, the car was packed and they were ready to begin the somewhat daunting first long drive on Canadian highways. Before leaving Winnipeg, there were three essential stops. The first was at Korban Funeral Chapel as proprietor Joe Coffey agreed to arrange transport for some excess luggage for Fr. Ivan. Then there was a visit to Metropolitan Lawrence Huculak who wanted to see Father and his family off as they set out on their 'adventure'. He wished them well and gave a heartfelt blessing to each member of the family. The Chancellor, Fr. Michael Kwiatkowski, with whom the Hnativs stayed after their arrival, agreed to escort them out of the city to the highway. It was there that they stopped at a Tim Horton's for some coffee and sandwiches (and, of course, donuts) for the long road ahead.
Like in the movies - as one episode ends and before the next will soon begin - Father Hnativ with his family drove off into the West. His westward travels would take him to Gilbert Plains where he will reside and take up pastoral duties in a large territory of several parishes. His wife Iryna hopes to find suitable employment and little Anastasia will enrol in a local school.
Do keep them in your prayer. Please also pray for all our clergy (that will be going on the annual Archeparchial Clergy retreat from Monday to Friday), and, of course, pray for more vocations to the priestly and religious/monastic life. We can always use more.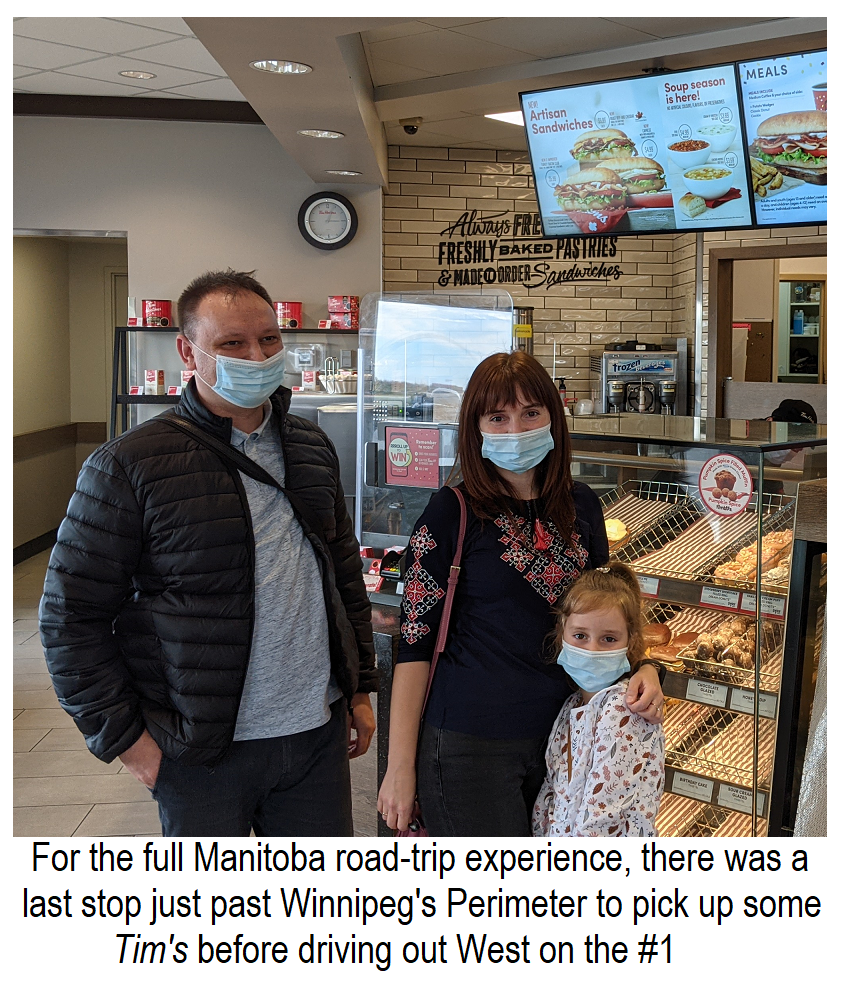 ---