TODAY ARCHEPARCHY LAYS TO REST PASTOR OF ST ANDREWS & SOUTHEAST
June 11, 2021
FATHER DJURA MALJIK REPOSES IN THE LORD
1953-2021
The funeral service for Rev. Father Djura Maljik, who reposed in the Lord at his home in Winnipeg on 2 June 2021 will be livestreamed for his parishioners - past and present - and for all who would like to participate, on Friday, 11 June 2021 at 10:00 AM.
The service may be accessed via the Facebook page of Korban Funeral Chapel at www.korbanchapel.com
Father 'George' explored a vocation to the religious and monastic life, but soon discerned that his calling was to eparchial parish ministry. His extraordinary life-journey took him from Jugoslavia to Rome to the United States and Canada. A complete obituary will be published in the Winnipeg Free Press on Saturday, 12 June 2021.
Father 'George' served several parishes throughout Manitoba during the over 38 years since his ordination. The clergy and all the faithful of the Archeparchy of Winnipeg are grateful for his priestly ministry.
His Grace, Metropolitan Lawrence Huculak will preside at the funeral services for Fr. Maljik.
Вічна йому пам'ять! Vichna yomu pamyat'!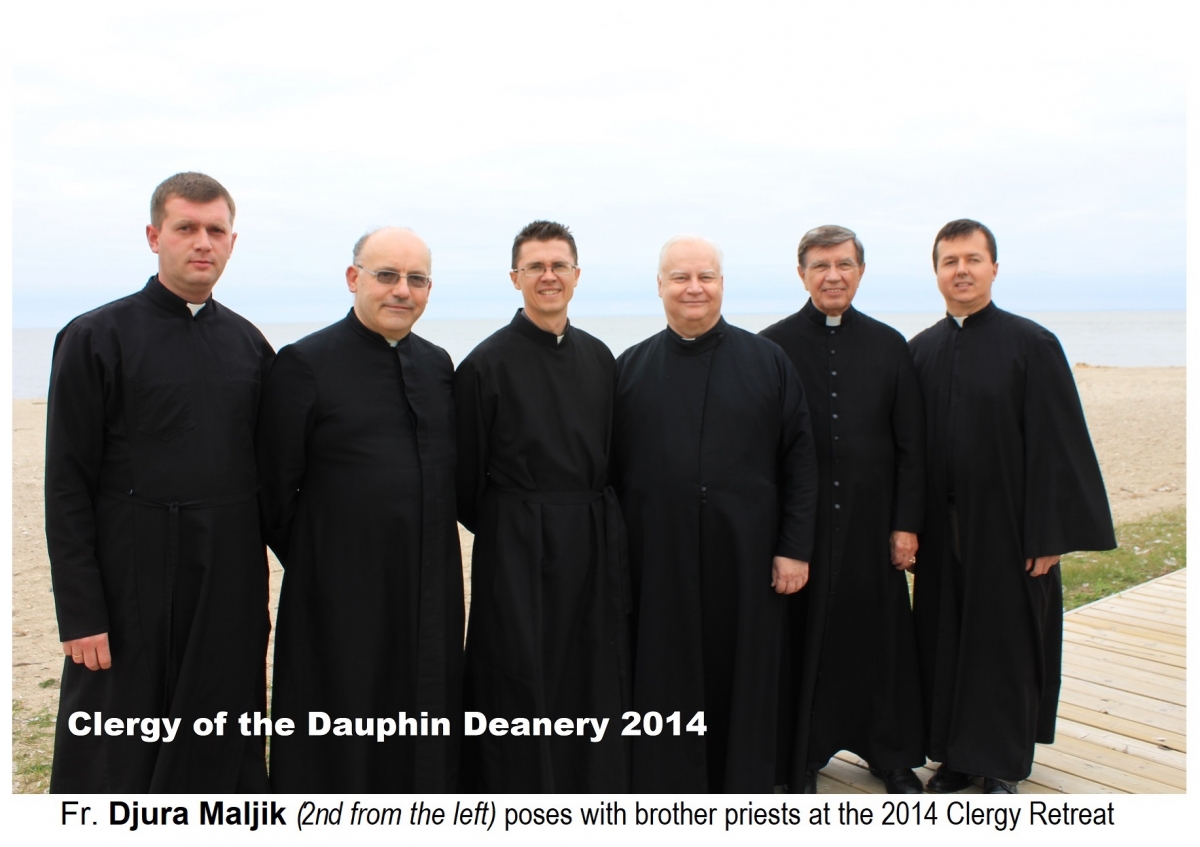 ---